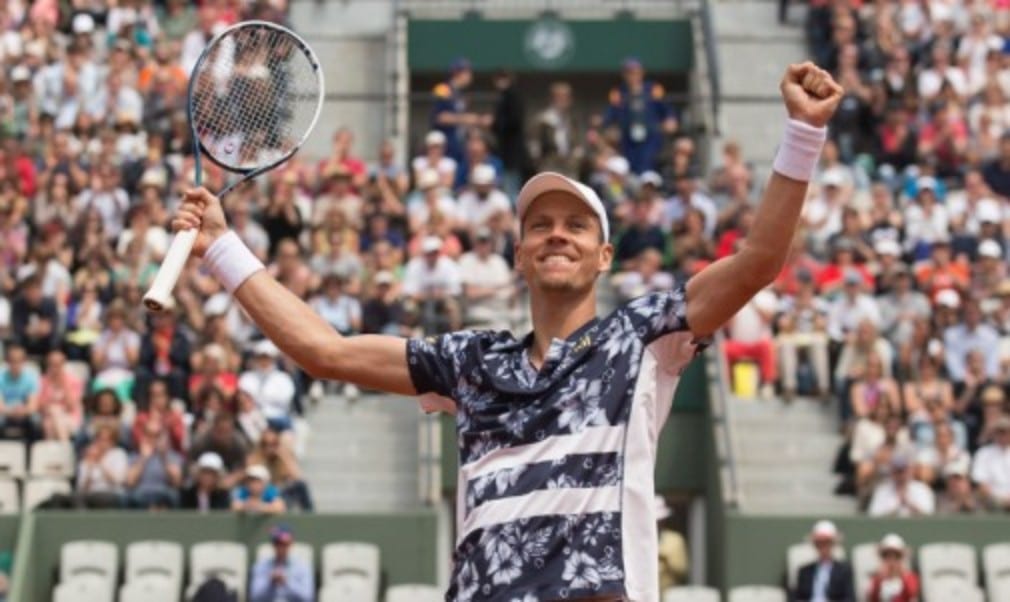 Berdych letting his shirts – and his tennis – do the talking
Originally published on 19/01/15
Mark Philippoussis wasted no time giving Tomas Berdych his verdict on the Czech's floral tennis shirt when they met at the pre-Wimbledon tournament at Hurlingham last summer.
"He made it clear what he thought," Berdych recalled. "He said something like: 'Tomas, I really don't like it. That's not a shirt for a man.' But I took it. I just think it was a good thing that people noticed my shirt."
Berdych has been a permanent member of the world's top 10 since the summer of 2010, but understands that some people find him "boring". That is one of the reasons he welcomed the attention that his colourful H&M shirts attracted last year. Whether it was the sky blue-and-white striped shirt in which he competed at the Australian Open or the blue floral design he wore in the European summer, it was hard not to notice the 6ft 5in Czech.
"What's different about my shirts is that people come and talk about them," Berdych said. "To me it doesn't matter whether they say it's good, bad, horrible, whether they love it, like it, whatever. The point is that they come and they have an opinion. They talk about it. They say something. Personally I didn't have that in the past and I don't see it happening much with other players. You don't hear people saying: 'Oh, Rafa is wearing a nice green shirt.' He probably doesn't get much attention from people who say: 'Why have you got this shirt?' The whole idea of creating interest around the shirts is just great."
The notion of wanting to build your profile through wearing outlandish shirts might seem a little extreme, but Berdych knows that he is not regarded as one of the game's great characters. He has a simple explanation for that fact: he believes the modern game is so intense and so pressurised that he has no room for distractions if he is to keep his place among the elite.
This is an excerpt from "Czech Shirt" in the new digital issue of tennishead. Download the Australian Open special edition tennishead on iTunes.