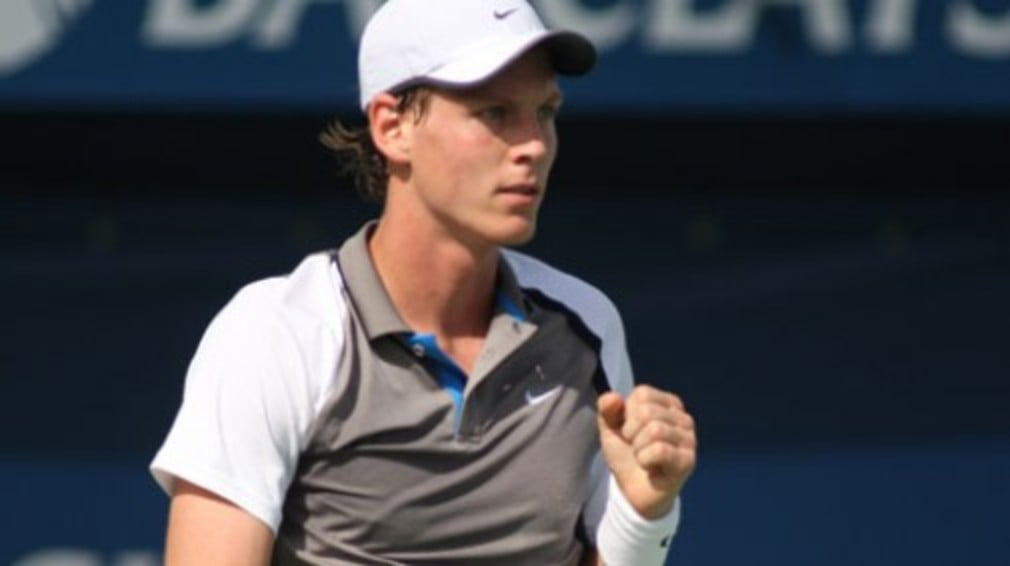 Berdych ends Del Potro's Tour title streak
Originally published on 26/02/10 11:16
After bringing Andy Roddick's recent hot streak to an end in the semi-finals, Tomas Berdych ended an even more impressive run with a 6-1 6-4 win over Juan Martin Del Potro to win the Japan Open.
BAHs – find out more by clicking here…
Del Potro went into the final having won 29 of his previous 30 matches – the only defeat coming against Andy Murray at the US Open – and seeking his fifth straight ATP Tour title.
But instead it was the Czech who claimed his first Tour victory in 16 months.
The No.9 seed relied on big serving and solid groundstrokes, as well as a little court-craft, to beat the Argentine who, despite requiring a medical time-out after the first set, admitted that Berdych's game had "confused" him.
"I took some medicine and I started playing a little bit better but it was too late," said the world No.12, currently sitting in tenth place in the ATP Race. "I didn't have any chance. He played great. It was his day,"
"At this level of tennis, it's important to be consistent," said the 23-year-old Berdych. "I was able to do that all week and am thrilled to win the title."
After struggling for much of the season, Berdych is starting to rediscover some form after reaching the semi-finals of the Bangkok Open last month.
"In today's tennis everything is so close and tough," said Berdych. "It's all about having confidence on the court. If you win one or two matches everything can come together."
In the women's event, top seed Caroline Wozniacki beat Kaia Kanepi 6-2 3-6 6-1.
"She was serving really well in the second set and had the advantage," said the 18-year-old. "I just tried to step it up in the third set and play better on my return and it worked out for me."
It was the Dane's third singles title in as many months, having claimed titles in Stockholm and New Haven.