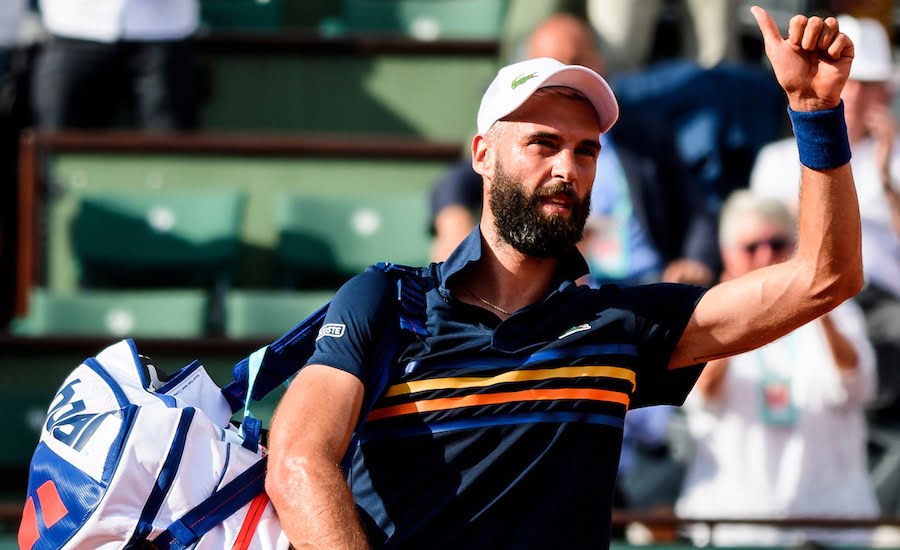 Benoit Paire tournament schedule 2020
The French tennis star, Benoit Paire, secured two more ATP title wins in 2019 after another successful season. Can he go even further in 2020?
Benoit Paire was voted Comeback Player of the Year by his fellow tennis players back in 2015, after he took four months out of the 2014 season for surgery on his left knee. The athlete has clearly not let the injury compromise his career as he has won three titles since. Paire has received all of his title wins on outdoor clay courts, so it would come as no surprise for him to continue to play the majority of his games on this surface during the 2020 season.
The tennis player revealed in a press conference after his opening round win at the Paris Masters that he would be withdrawing from the Shanghai tournament. He said he was considering not going to Asia at all, not for the lack of wanting to, but because it was too much and too tiring at the end of the season. Could this be a trend for Paire in 2020?
Benoit Paire began the 2019 season at No.55 on the ATP rankings, however he rapidly climbed to an impressive No.24 by the end of the season. Will he be able to continue his success in the 2020 season and defend his titles?
For more Benoit Paire news click here
Benoit Paire provisional 2020 schedule is as follows:
JANUARY
ASB Classic (January 13 – 18)
Australian Open (January 20 – February 2)
FEBRUARY 
Open Sud de France (February 3 – 9)
Rotterdam Open (February 8 – 16)
Open 13 Provence (February 17 – 23)
Dubai Duty Free Tennis Championships (February 17 – 29)
MARCH
BNP Paribas Open (March 9 – 22)
Miami Open (March 25 – April 5)
Casino Admiral Trophy (March 30 – April 5)
APRIL
Grand Prix Hassan II (April 4 – 13)
Barcelona Open Banc Sabadell (April 20 – 26)
BMW Open (April 25 – May 3)
MAY
Mutua Madrid Open (May 4 – 10)
Internazionali BNL d'Italia (May 11 – 17)
Lyon, France (May 18 – 24)
Roland Garros (May 24 – June 7)
JUNE
Noventi Open (June 15 – 21)
JULY
Wimbledon (June 29 – July 12)
Hamburg European Open (July 13 – 19)
AUGUST
Citi Open ( August 1 – 9)
Coupe Rogers (August 7 – 16)
Western and Southern Open (August 15 – 23)
US Open (August 31 – September 13)
SEPTEMBER & OCTOBER 
Moselle Open (September 21 – 27)
Chengdu Open (September 28 – October 5)
NOVEMBER 
Rolex Paris Masters  (November 2 – 8)
Look ahead to the rest of the tennis year with our guides to every tournament on the ATP Tour and WTA Tour. Can't visit the tournaments you love? Read our guide on how to watch all the ATP Tour matches on TV. For more news, explore Tennishead magazine here or subscribe to our free email newsletter here.