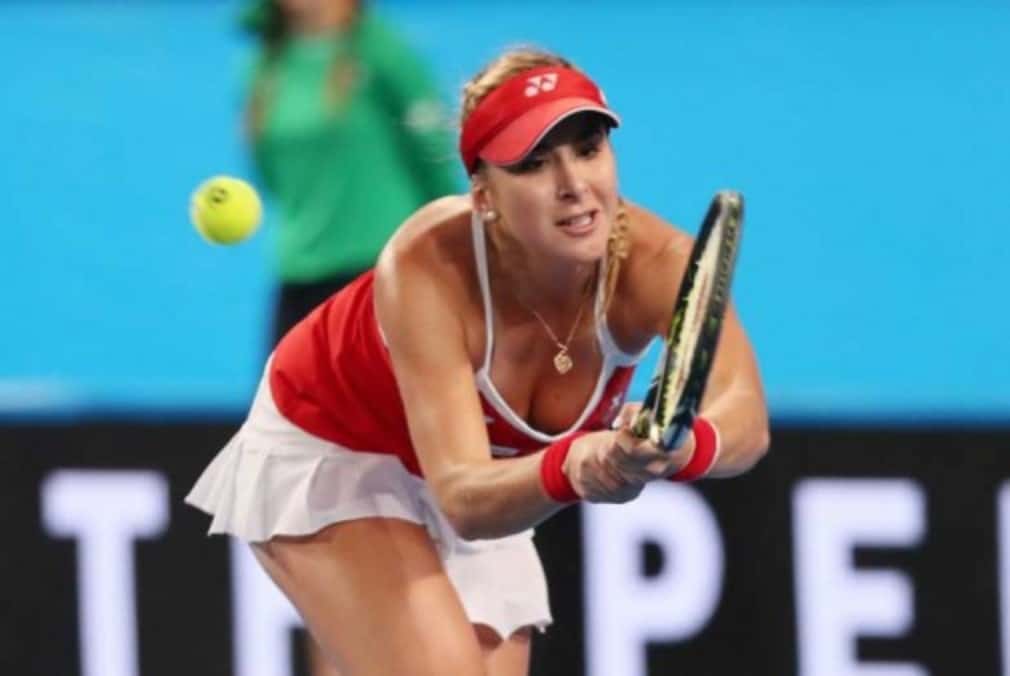 Bencic ready for Serena
Originally published on 14/01/17 00:00
Bencic, who climbed the rankings to world No.7 in February last year but whose 2016 season was hampered by a number of injuries, says she has come to Melbourne almost 100% fit, despite, what she called a "common tennis injury" – a toe injury sustained last week in Sydney.
"Physically I have nothing that bothers me," she said, "except this thing in Sydney. No, I think I'm pretty close to 100%."
Her first competitive matches of the 2017 season were at the Hopman Cup where she partnered Roger Federer. Although the pair did not get through to the final, Bencic won two of her three singles matches, defeating Andrea Petkovic and Heather Watson but losing to Kristina Mladenovic.
"It was a dream for me to come and play with Roger," she told tennishead in Perth. "I want to thank him for playing with me and for also teaching me a lot of things off the court; trying to give me some advice, asking me how I feel, what my plan is, just talking from his experience.
"I spent a lot of time on the court. I feel really good and I think I am well prepared."
The 19-year-old found out about her first round match via twitter.
"My twitter was blowing up," she said. "I was like, What's going on? That's when I saw it. My first reaction was actually, like, really happy. So I think I'm super pumped, like excited I get to play on the big court, I guess. Everyone is like, Oh, bad luck with the draw. Me, I'm pretty happy and excited about it."
Bencic and Serena have played twice before, splitting the victories, the most recent time was at the 2015 Rogers Cup when Bencic won in three sets and went on to win the title in Toronto.
"She's had a good win over me," Serena said of her first round opponent. "It's never easy for me. So I always go out there, and all I can do is do my best. I didn't come here to lose in the first round, or the second round, or at all."
Bencic says she can remember her last win against Serena. " Yeah, for sure I remember. I'm going to try to do that again. I'm not going to tell you now what exactly because then she will know."
The match will be played on Tuesday.
"It's a big match, playing against Serena Williams. It's what everyone's working for. To play Australian Open, of course like first round, but that's how it is. I'm just pumped about it," she said.