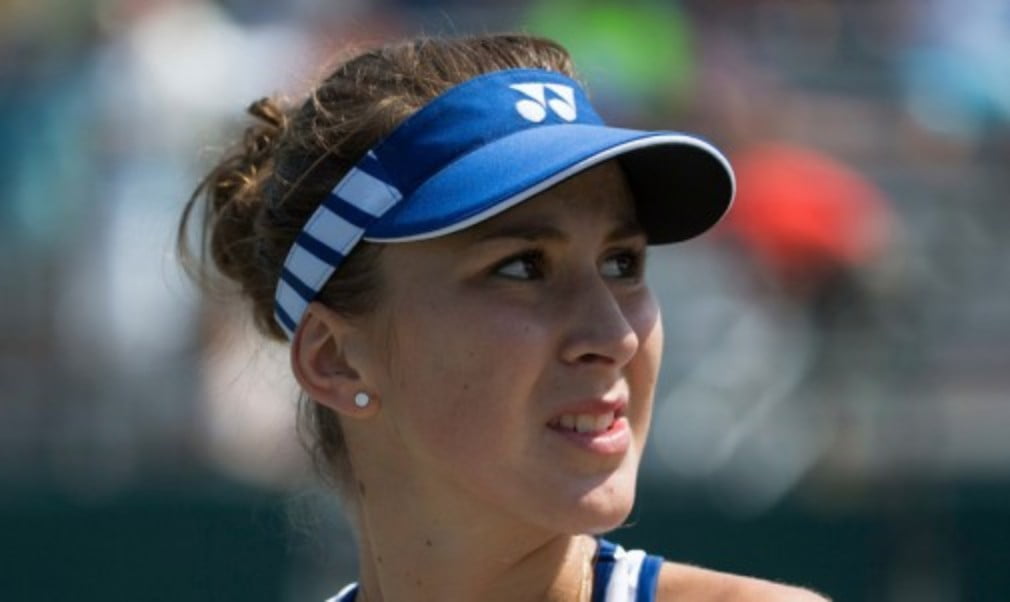 Bencic: I can start from zero again
Originally published on 13/10/16 00:00
And if you're going to grow up looking for players to idolise, Switzerland is not a bad option. Just ask Belinda Bencic, who at this week's Generali Ladies Linz had the chance to hit with one of her country's many famous household names, Patty Schnyder. The honour of the occasion was not lost on the 19-year-old.
"It was the first time I ever hit with her, which was amazing because I used to watch her on TV," said Bencic. "I used to practise next to her when I was like eight or nine when she would practice with Martina on the other court, so it was all these memories coming back."
It may have only been a quick session but the 37-year-old made quite an impression on her much younger compatriot.
"It was great to talk to her and she told me all about her life," said the world No.41. "I don't know too much about her yet but she's doing so well and I really hope I get to see her at other tournaments."
As if being able to swap stories with an 11-time Tour winner wasn't enough, Bencic has already been able to rely on another experienced Swiss head to help her blossoming career , in the shape of five-time major champion Martina Hingis.
"Obviously she is playing very successful doubles so she is busy herself, but when she is at a combined tournament with me she is always helping me, practising with me and giving me some tips," enthused Bencic. "My Dad is in a lot of contact with her coach and all of us talk to one another quite a lot so it's all kind of organised together."
For such a small nation, Switzerland has been spoiled for choice with the quality of talent rolling off the Alpine production line in the last two decades. But Bencic insisted this did not increase the expectation on her to succeed.
"I think it's the other way round," she said. "There are so many other players so it's not just me people are focusing on, it's like there's Roger [Federer] and Stan [Wawrinka] or Timea [Bacsinszky], so if I do bad there is still hope for those guys to do better so it's not a lot of pressure."
Next season will be all about 'doing better' for a player who entered 2016 with such high-hopes of big results, only to see her season blighted by niggling injuries. Having been as high as world No.7 in June, the Swiss now sits just outside the world's top 40.
"Me this year didn't go so well. I'm going to press the reset button [for 2017]. I dropped in the rankings as well, so people expected me to win so now I'm 41 and no one expects me to win. I can start from zero again and slowly get into it.
"At the moment there isn't any goal I just want to stay healthy – that's what I want the most right now," she said.
And would there be any contact with Federer or Wawrinka to help with the climb back up the rankings? "No, I'm not that much of a VIP yet!" she joked.