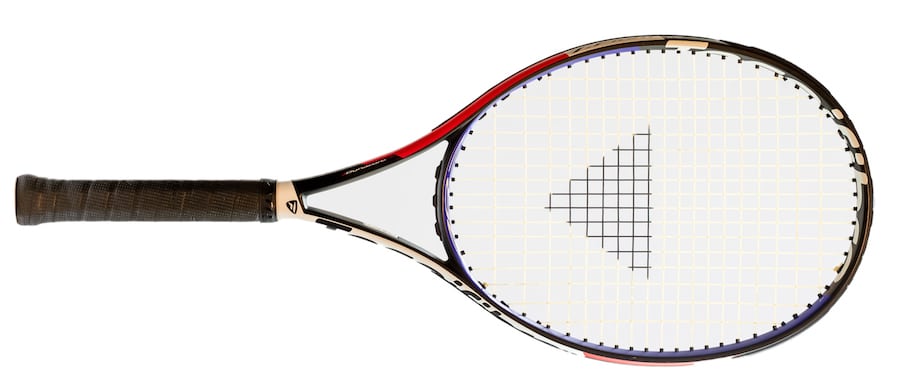 Beginners racket review & play test: Tecnifibre T-Fight 280
As a new or recent player to the beautiful game of tennis, choosing your racket can be daunting, which is why tennishead is here to guide you through the process. We've taken the time to research, test, analyse and review all the best rackets on the market for players looking to buy their first or second racket including the Tecnifibre T-Fight 280
In recent years the increase in innovation and the introduction of advanced new technologies has impacted massively on the tennis rackets we use. Gone are the days when you just choose the racket your favourite player was sporting as now you will find there is a whole range of rackets to suit every single type of player from all the manufacturers.
We've written this handy guide on how to choose your racket which might be worth a quick read before you get stuck into the detail of the individual racket reviews we provide.
Here, we bring you the Tecnifibre T-Fight 280 and you can buy this racket now with a 5% tennishead discount and free premium string upgrade from our chosen tennis specialist retail partner AllThingsTennis.co.uk
Background to the Tecnifibre T-Fight 280
The T.Fight range is the pure signing of one of the youngest brands in the rackets world. Inspiration from the traditional oval head and square section, which have shaped generations of competitors, to provide a competitive racket with controlled power. The rectangular section combined with the dynamic stringing pattern make this an essential racket for the aspiring generation; New balls, please!
Softer feel for muscle integrity and less fatigue. Better and quicker communication to your hand. Solid construction for long lasting performances. Exclusive PU construction for the head & handle areas. Higher dissipation of the vibrations for more comfort
Featured technologies
Dynacore: Unmatched combination of flexibility and torsion stability. Constant feel and long lasting performance for aggressive players
Synergy Link: Construction of bumper gromet made of polyurethane (PU), which offers 18% additional shock absorption for more comfort.
The play test
What immediately strikes you is the look. The eye-catching cosmetics are graphics by Lacoste which explains the suave and stylish exterior.
It's a true all-round racket that seamlessly flies through the air. It was strong at net, on pick-ups, cutting slice, the overall feel was very flexible.
Their signature technology is called Xtreme Touch Construction, a material matrix deployed in the lower handle to enable enhanced manoeuvrability and touch. Having such give in the grip was noticeable when trying to apply increased spin, you could really curl up the ball and pinpoint a target when accelerating for a winner.
This frame would really facilitate improvement, with flat hitting beginners able to connect, before a player could easily adjust and develop their technique using this Technifibre model.
"I really like this racket, the feeling in the grip particularly impressed me," said Gill.
"I felt comfortable flicking my wrist when out of position and I also thought I was able to change direction very quickly with this one."
Technical specifications
If you are someone that has never bought a racket before or are quite new to tennis then all the specifications below might seem meaningless, but they aren't! So we've written a guide to tennis racket specifications that will help explain exactly what each different term means and how it will impact your racket. Click here to read it.
Tecnifibre T-Fight 280
SRP ⇒ £165
Head size ⇒ 100sq inches (Large head)
Weight ⇒ 280g (Medium weight)
String pattern ⇒ 16×19 (Average string pattern)
Balance ⇒ 325mm (Central balance)
Beam ⇒ 23.5mm/ 23.5mm/ 23.5mm
Length ⇒ 27in (Average length)
Recommended string tension ⇒ 49-55lbs
Buy this racket now with a 5% tennishead discount and free premium string upgrade from our chosen tennis specialist retail partner AllThingsTennis.co.uk
For more beginners racket reviews and play tests of the all the best rackets on the market try our Gear section
Now watch what happened when the tennishead beginner tested 8 of the best new beginner rackets on the market, including the Head Instinct Lite, in our 2019 testing day (Big thanks to Jack from JackMansfieldVideography.com)
Look ahead to the rest of 2019 with our guides to every tournament on the ATP Tour and the WTA Tour. If you can't visit the tournaments you love then do the next best thing and read our guide on how to watch all the ATP Tour matches on television in 2019. To read more amazing articles like this you can explore Tennishead magazine here or you can subscribe for free to our email newsletter here