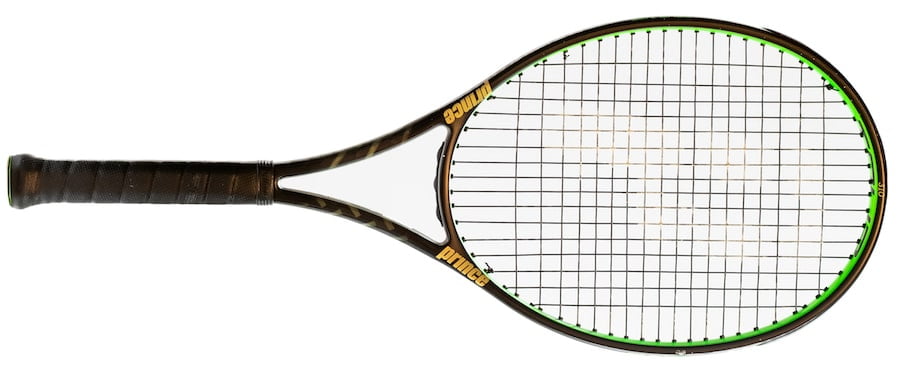 Beginners racket review & play test: Prince Beast 104
As a new or recent player to the beautiful game of tennis, choosing your racket can be daunting, which is why tennishead is here to guide you through the process. We've taken the time to research, test, analyse and review all the best rackets on the market for players looking to buy their first or second racket including the Prince Beast 104
In recent years the increase in innovation and the introduction of advanced new technologies has impacted massively on the tennis rackets we use. Gone are the days when you just choose the racket your favourite player was sporting as now you will find there is a whole range of rackets to suit every single type of player from all the manufacturers.
We've written this handy guide on how to choose your racket which might be worth a quick read before you get stuck into the detail of the individual racket reviews we provide.
Here, we bring you the Prince Beast 104 and you can buy this racket now with a 5% tennishead discount and free premium string upgrade from our chosen tennis specialist retail partner AllThingsTennis.co.uk
Background to the Prince Beast 104
The Beast franchise is the ultimate baseline weapon providing easy access to power and spin ideal for the modern game.
Every racquet in the Beast franchise is armed with TeXtreme® to give the wielder even more power and control due to the enhanced stability.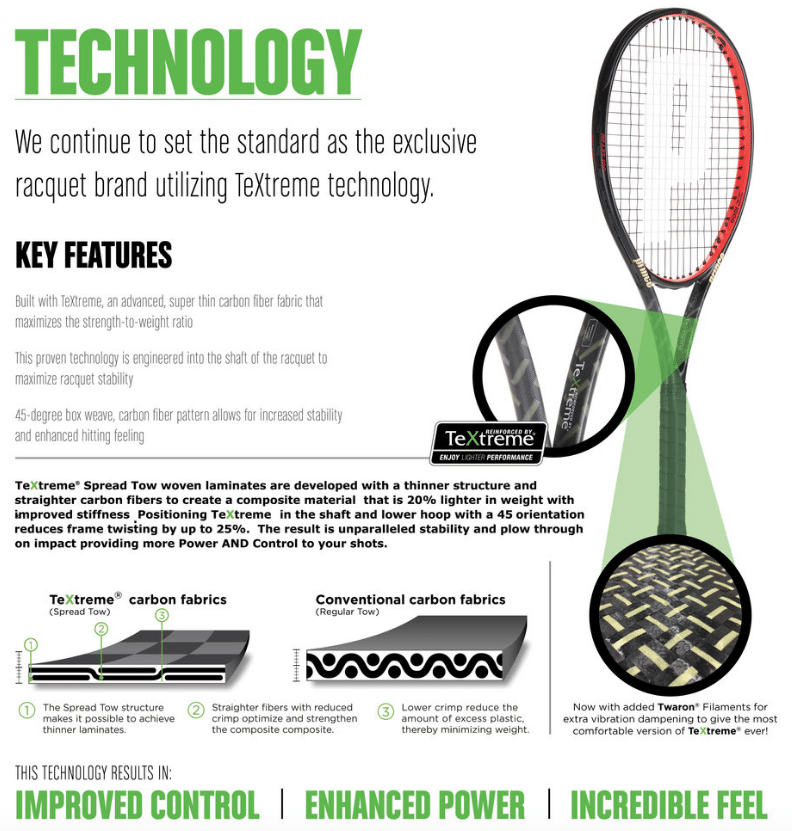 The play test
"With the Prince Beast 104 I really had to go for it to generate power from the back, but I always felt I was in control with this frame. My play began to become a bit erratic, but with this Prince I could slow down the swing and still whip up plenty of spin to keep my shots in play."
The Beast isn't perhaps the most appropriate name for this model as it is a generous racket with a smart look.
Most beginners try and clobber the ball as hard as possible so this Prince is a decent buy if you want to focus on stability and building up well constructed points, until you can unleash the power game.
The stability comes from the second generation of TeXtreme. This slots 45-degree carbon fibre pieces into a 'box weave', down in the shaft and lower loop of the frame, aimed at reducing twisting in the frame on contact.
Technical specifications
If you are someone that has never bought a racket before or are quite new to tennis then all the specifications below might seem meaningless, but they aren't! So we've written a guide to tennis racket specifications that will help explain exactly what each different term means and how it will impact your racket. Click here to read it.
Prince Beast 104
SRP ⇒ £189.95
Head size ⇒ 104sq inches (Large head)
Weight ⇒ 280g (Heavy weight)
String pattern ⇒ 16×19 (Average string pattern)
Balance ⇒ 330mm (Central balance)
Beam ⇒ 23mm/ 24mm/ 22mm
Length ⇒ 27in (Average length)
Recommended string tension ⇒ 50-60lbs
Buy this racket now with a 5% tennishead discount and free premium string upgrade from our chosen tennis specialist retail partner AllThingsTennis.co.uk
For more beginners racket reviews and play tests of the all the best rackets on the market try our Gear section
Now watch what happened when the tennishead beginner tested 8 of the best new beginner rackets on the market, including the Head Instinct Lite, in our 2019 testing day (Big thanks to Jack from JackMansfieldVideography.com)
Look ahead to the rest of 2019 with our guides to every tournament on the ATP Tour and the WTA Tour. If you can't visit the tournaments you love then do the next best thing and read our guide on how to watch all the ATP Tour matches on television in 2019. To read more amazing articles like this you can explore Tennishead magazine here or you can subscribe for free to our email newsletter here