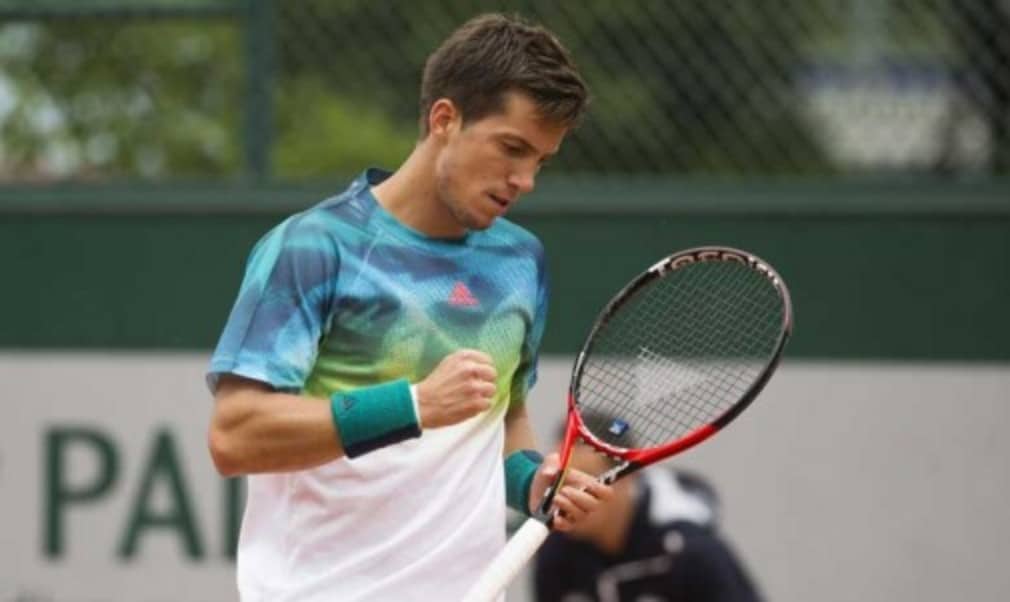 Bedene ready for Djokovic test
Originally published on 26/05/16 00:00
The British No.2 joined Andy Murray in the French Open third round with a 7-6(4) 6-3 4-6 5-7 6-2 victory over Spaniard Pablo Carreno Busta, but Bedene needed five sets to get the job done after taking a two-set lead on Court 6.
He has played Djokovic once before, at the 2015 Australian Open. On that occasion Bedene lost in straight sets, but he has since risen from world No.116 to No.66 and he knows he cannot afford any lapses in concentration if he is to have any chance against the world No.1.
"I did learn a lot," said Bedene of his previous encounter against Djokovic. "That you shouldn't have any sloppy games. I have to be focused from the beginning and take my chances. I know if I play well anything can happen."
Djokovic moved into the third round with a 7-5 6-3 6-4 win over Belgian Steve Darcis, but it was a little laboured for the Serb on Court Suzanne Lenglen. However, Bedene is expecting Djokovic to be on top form on Saturday.
"He's the world No.1 and he's here to win the French Open for the first time. I think he'll be fully motivated," said Bedene, who is based at Gosling Tennis Centre in Hertfordshire. "I think if you expect the best from him then my level is hopefully going to be the best as well. I'm not expecting any sloppy games."
Djokovic, who is two steps closer to completing his career Grand Slam with victory at Roland Garros, practised with Bedene in Monte Carlo and knows what to expect from the Slovenian-born 26-year-old.
"He's a good guy," said Djokovic. "He's very talented, very quick motion for a first serve. I'm expecting a tough one, because now it's third round and slowly we are getting into second week of tournament.
"I know he doesn't have anything to lose. We might play on one of the two big [courts], and I'm sure he will give it all. I'm just hoping I can sustain the pressure that comes from his way and just enjoy my time on the court."