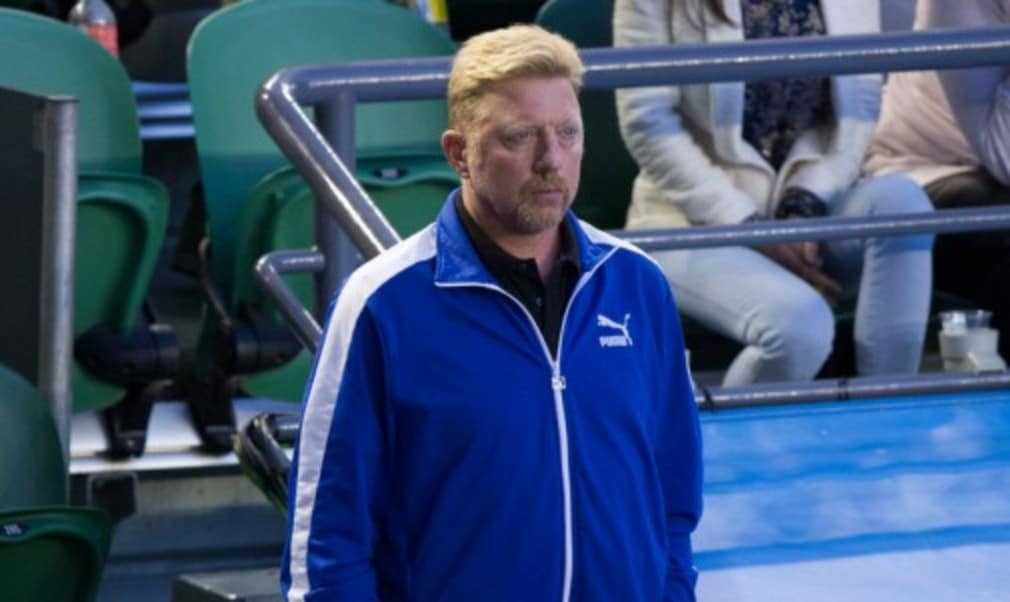 Becker predicts his Wimbledon record will fall
Originally published on 22/06/15
The German remains the youngest men's winner of the Championships when he won the title as an unseeded 17-year-old in 1985.
While he admits it would be harder for a youngster to win the title than it was thirty years ago, Becker says it is not beyond the realms of possibility.
"Records are meant to be broken," Becker told tennishead. "I think it's only a question of time, someone might be a day younger, or a week younger.
"Will it happen this year? No. But tennis also goes in waves, at the moment you can still be called up and coming at 23 or 24. But you saw Nick Kyrgios last year at Wimbledon, Borna Coric has beaten Rafa Nadal and Andy Murray so it's not impossible to be a teenager and beat the top guys.
"I think it's only a question of time. Maybe it will be somebody from Germany, maybe from the UK, maybe from Africa, who is going to break that record."
Ranked No.20 in the world arriving at Wimbledon in 1985, Becker was unseeded but after beating Matt Anger for the loss of just four games in the second round, the media interest started to pick up.
Manager Ion Tiriac and coach Gunther Bosch were able to protect the teenager and his family kept the news from him that his grandfather Franz had passed away on the eve of The Championships.
"Ion and Gunther kept me in a bubble during that year's Wimbledon," said Becker. "If I'd been 17 now, I would be capable of winning Wimbledon, but a lot more would be asked of my maturity."
To read our in-depth interview with Becker on the 30th anniversary of his first Wimbledon victory, get your hands on the new issue of tennishead, on sale June 25. Click here to subscribe to tennishead.