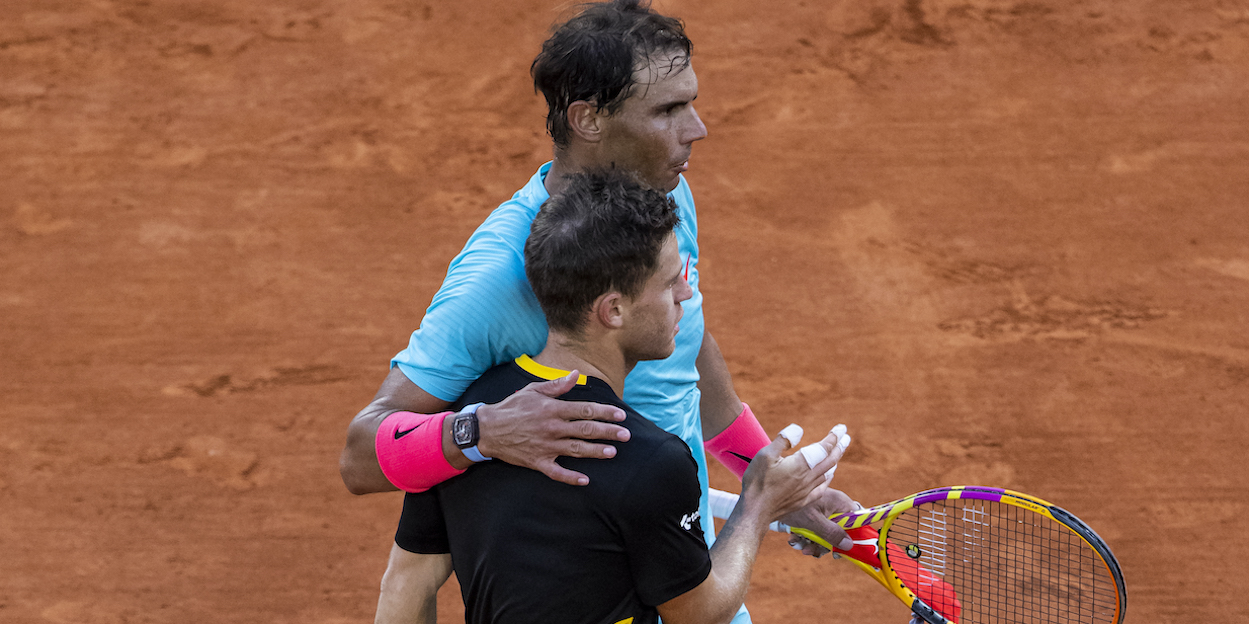 Beating 'Big Three' far tougher at Slams, says Argentine star following defeat at French Open
French Open semi-finalist Diego Schwartzman believes it is far tougher to defeat the 'Big Three' in Grand Slams as opposed to three-set matches, following his defeat to Rafael Nadal on Friday. 
Ahead of the French Open, Schwartzman had been in brilliant form after beating Nadal at the Rome Masters 6-2 7-5 last month, but was outclassed by the 12-time champion in his maiden appearance at a Grand Slam, losing 6-3, 6-3, 7-6(0).
"It's different playing against Djokovic, Federer, Rafa, these guys. It's not easy playing them in five sets because you have to play your best tennis maybe for three, four hours, five hours. It's not easy." said the Argentine.
"Physically, it's very hard. Mentally, it's very hard. To improve and to beat the best guys on tour, you have to play them and you have to beat them. I like to play five sets. I feel really good today. Physically, I was perfect."
"But, yeah, it's tough to keep the level really high against these guys for more than three hours."
Despite Schwartzman's high praise for Nadal, the 28-year-old refused to enter the hotly debated topic of which of the 'Big Three' is the best men's player ever.
"I'm not going to say who is better," he said.
"But I can say the most beautiful thing about these three guys is how different are these guys on court and outside the court. They are really different."
"One likes to play on clay, the other one on grass…they are different. Also one [is a] lefty, the other one aggressive, the other one is sliding like nobody.
Schwartzman credited the Spaniard for his reaction to his earlier loss in Rome, which the Argentina described as the best performance of his career.
"After Rome, he goes straight to practice. He went to improve the things that he did bad in Rome. That's why he's in the final right now."
After his impressive run at Roland Garros, Schwartzman will break in to the top 10 for the first time in his career when the rankings are updated on Monday.