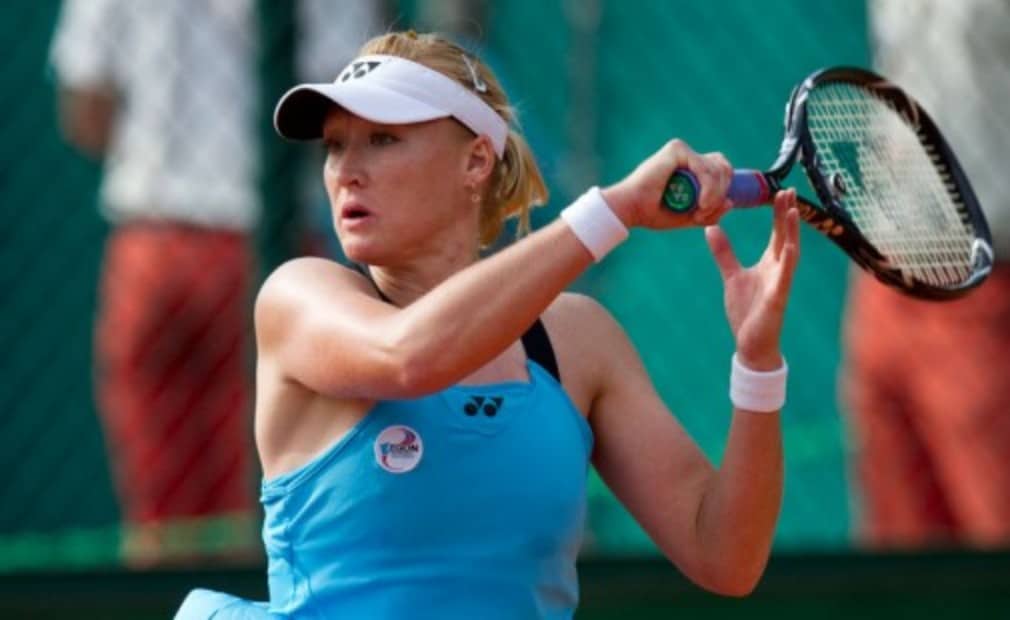 Baltacha on Murray's mind after Almagro win
Originally published on 08/05/14
The former British No.1, who succumbed to liver cancer on Sunday at the age of 30, was a close friend of the Murray family and often travelled to tournaments with them.
Baltacha was clearly on Murray's mind on Tuesday evening after his 6-1 1-6 6-4 win over Nicolas Almagro in Madrid as he wrote 'Bally' on an on-court camera and also drew a heart.
"It's been a tough 10 days or so," said the world No.8. "I kind of had an idea what was going on with Elena because my mum [who captains the Great Britain Fed Cup team] is obviously very close with her and her husband. When you get that sort of news you realise that it [tennis] isn't everything. I mean, really it isn't. Last year with Ross [Hutchins, his friend who was diagnosed with Hodgkin's lymphoma], that was tough. Thankfully he managed to come through it, but then over the last couple of weeks it's been the same sort of thing.
"You realise how lucky you are and that the most important thing is your health. The more time that passes, the more people will celebrate everything that Bally did because she was a great character, a great person, and she got everything she could out of her potential.
"Everyone wants to be Wimbledon champion and No.1 in the world but not everyone can have that. The best thing you can do is achieve your potential and I believe she did that. So that's big credit to her."
Tributes have poured in for Baltacha since her death and Murray will help pay tribute to her this summer by taking part in the 'Rally for Bally'.
He will join Hutchins and a number of other players in exhibition mixed doubles matches at Queen's Club, Birmingham and Eastbourne, with the benefits split between the Royal Marsden Cancer Charity and the Elena Baltacha Academy of Tennis.
"It's a horrible situation," Murray said. "But the only thing we can do is try to help her family and her husband, and try to raise as much money as we can for her academy because that will be her legacy.
"She wanted to help kids. As soon as she stopped playing she got straight into the academy. So hopefully that's something we can help keep going and that's what the Rally for Bally is about. It [Baltacha's death] is something that every single day you're going to think about right now. It's tough for everyone. I just wanted to go out and play and win and try and enjoy it. But it's not easy."
Murray will meet Santiago Giraldo in the third round of the Mutua Madrid Open after he beat Jo-WIlfried Tsonga in straight sets.