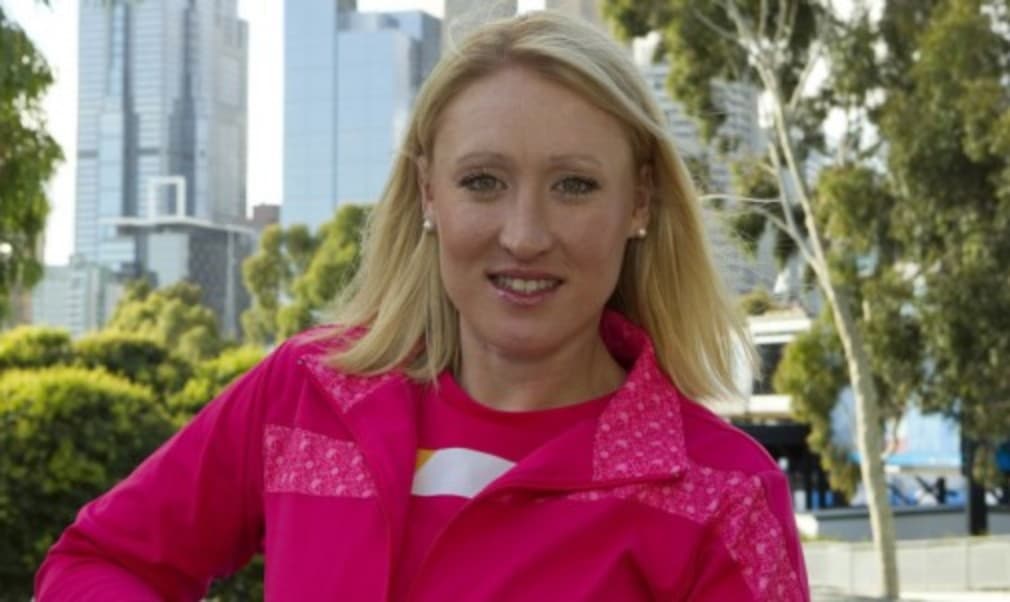 Baltacha honoured with award at 2015 Fed Cup draw
Originally published on 04/06/14
Baltacha, who died of liver cancel in April, competed in 39 Fed Cup ties over a 12-year period for Great Britain. Murray, the GB Fed Cup captain and also a close friend of Baltacha's, collected the award on behalf of her family.
"I would like to thank the ITF on behalf of Bally and her family for this Lifetime Achievement Award," said an emotional Murray. "I knew Bally since she was nine years old, playing her very first tennis tournament. For the last two-and-a-half years I had the honour of being her Fed Cup captain and I can honestly say that you could not have asked for a better player to lead your team. She was a role model to the younger players, an amazing professional – selfless, humble and with the heart of a lion.
"Five years ago she set up her own academy, The Elena Baltacha Academy of Tennis, when she was at the top of her game. She made the top 50 against all the odds, I would say she maxed her potential as she was always battling against pretty significant illnesses and injuries and even at the top of her game she was thinking of others."
As well as the award, the International Tennis Federation donated a cheque for $10,000 to the two charities, Royal Marsden Cancer Charity and The Elena Baltacha Academy of Tennis, being supported by the 'Rally for Bally' events on June 15. The 'Rally For Bally' will feature three mixed doubles matches – on finals day at the Aegon Championships and Aegon Classic and another ahead of the Aegon International – with proceeds going to charity.
ITF president Francesco Ricci Bitti said: "We were privileged to have Elena Baltacha's participation in Fed Cup by BNP Paribas and also London 2012. In the many years that I have been involved with both Fed Cup and Davis Cup, it has been my good fortune to watch hundreds of players who play their heart out when they play for their country. Bally was that kind of player, a team player, and it is people like her who make our competitions meaningful and strong. She will be missed."
The draw for the 2015 Fed Cup pitted 2013 champions Italy at home to France in the first round on February 7-8 while Germany will host Australia for their third meeting in four years. The Czech Republic start in Canada and Russia will travel to Poland, with the semi-finals taking place on April 18-19 and the final on Nov 14-15. In World Group Two, Netherlands host Slovakia, Argentina entertain the United States, Romania host Spain and Switzerland go to Sweden.