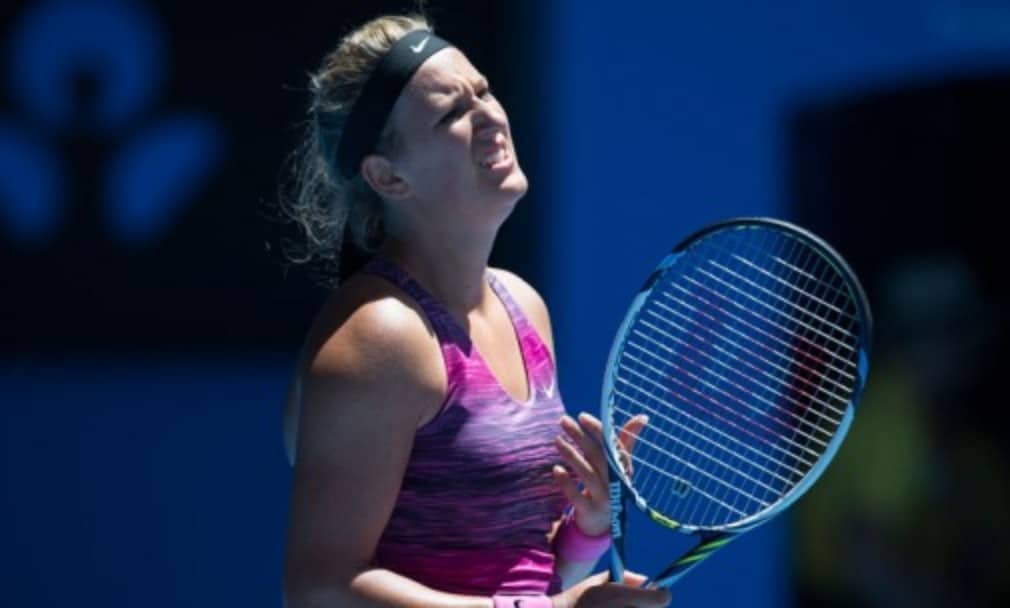 Azarenka out of French Open and unsure on return date
Originally published on 19/05/14
The two-time Grand Slam champion has not played since Indian Wells in March when she was beaten in the second round by Lauren Davis.
She admitted after that defeat that she may have come back from injury too early and has now decided to give herself extra recovery time by withdrawing from the French Open.
The 24-year-old wrote on Facebook: "Unfortunately I will not be able to compete in Roland Garros this year – one of the greatest tournaments in one of the greatest cities in the world. I am working very hard on my recovery and hopefully I will be able to resume practise soon. Thanks to all of you for the support and continuous messages."
Azarenka has been struggling with the foot injury since the Australian Open, where she lost to Agnieszka Radwanska in the quarter-finals.
In an interview with L'Equipe, she said the injury is "complex" and does not know when she will be fit to play again.
"It is ongoing, I have had a lot of treatment and tried a lot of therapies," she said. "It is a fairly complex injury, not like when it is only a muscular problem. I am missing competition a lot but I can only see the situation on a day-to-day basis and I do not know when I will return.
"This is the sport, it happens. I have been playing very well these past three years and maybe it is my body sending me a signal to take a step back."
However, Azarenka added the injury is not career threatening and says she will come back stronger.
"This has given me the opportunity to do different things and to think about why I miss tennis. I am staying positive and this does not threaten my career," she said. "I cannot wait to come back because I am a competitor and tennis what I do best. My coach Sam Sumyk has played a big part in this difficult time and showed me how to deal with it. We will come back together and come back stronger."