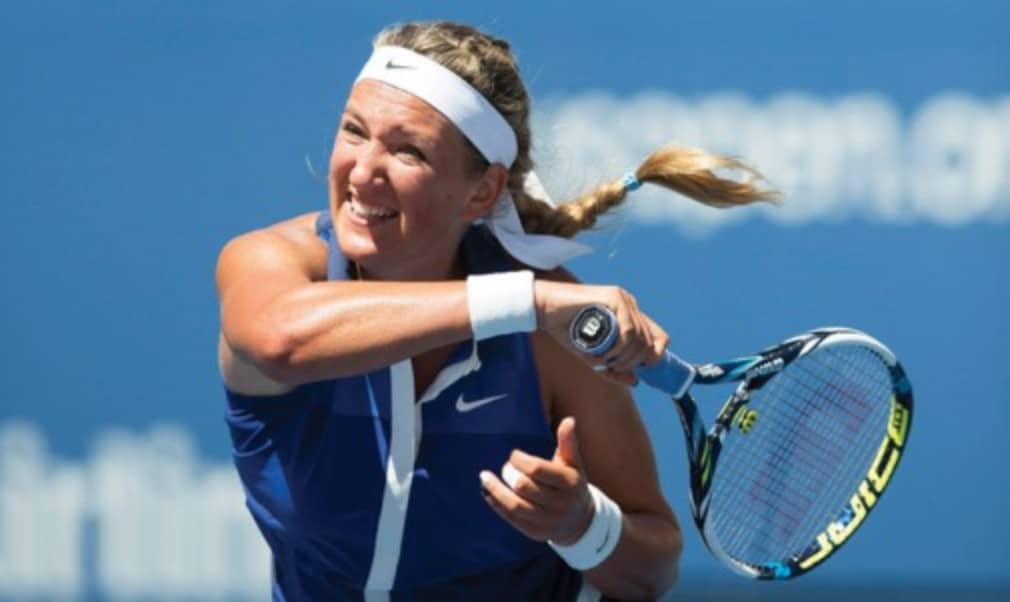 Azarenka out for rest of 2014
Originally published on 22/09/14
The former world No.1 has only played nine tournaments this season and has slipped out of the world's top 20 having started the year at No.2.
Azarenka, who reached the US Open quarter-finals, lost to eventual champion Ana Ivanovic 6-3 6-4 at the Toray Pan Pacific Open in Tokyo last week and has been forced to write off the rest of the season in order to concentrate on returning to action next year.
"Unfortunately I will not be competing in any tournaments for the remainder of the season," Azarenka told fans on facebook. "It has been a very tough year for me. I have been trying my best to improve day in and day out by pushing and pushing but that does not appear to be the best approach for me right now.
"I will use this time to work on making a full recovery and take care of my body to compete at my best next season."
The two-time Australian Open champion has fallen to No.25 in the world after struggling for fitness for much of the year. She missed the whole of the clay court season with a foot injury, and in her only outing between the Australian Open and June she lost in the first round at Indian Wells. After initially struggling for results on her return to action, Azarenka reached the quarter-finals at Flushing Meadows, but will not play again in 2014 in a bid to get back to full fitness.
"I always believe that everything happens for a reason and everything doesn't happen the way you'd want it to but it is up to you to make the best out of everything that does…and that is exactly what I am going to do," she said.