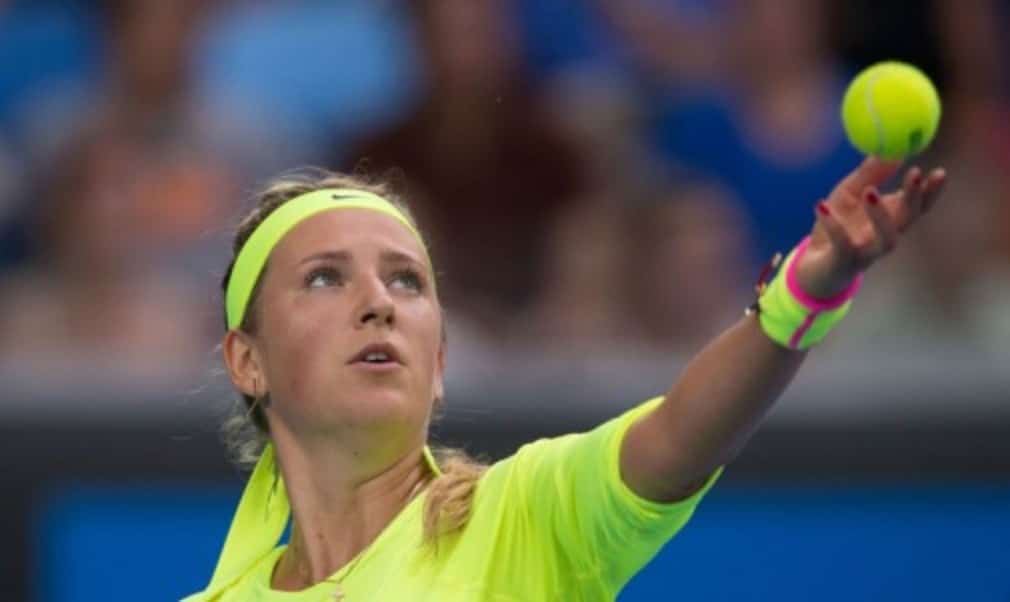 Azarenka optimistic after Doha defeat
Originally published on 02/03/15
The two-time Australian Open champion had not lost in Doha since 2011, having won the title in 2012 and 2013 before missing last year's tournament with a foot injury.
Azarenka beat three seeded players – Angelique Kerber, Caroline Wozniacki and Venus Williams – en route to the final before falling 6-4 6-3 to Safarova.
But despite missing out on a third title in Qatar, Azarenka insists there are plenty of positives after reaching her first final since January 2014 after a season plagued by injuries.
"It's been a long week for me. It's been a while since I had that many matches in a row," she said. "Sometimes the body needs to get back into that rhythm. It wasn't my best today, but I tried my best.
"There's been a lot of progress this week. A lot of good things happened, a lot of great matches. There are a lot of things I can take with me and can keep working on – I'm still really motivated. I'm obviously disappointed for losing the final today, but I just have to move on from this quickly."
Meanwhile, Safarova climbed to a career-high ranking of No.11 after winning her first Premier-level title. There are currently four Czech women in the Top 20; Petra Kvitova, Safarova, Karolina Pliskova and Barbora Zahlavova Strycova.
"I'm really excited and happy about this because it took me quite a few years to get to this point," Safarova said. "I hope it's not a finish point and I can still improve. My game improved a lot the last couple of years. I think me and my coach, Rob Steckley, have been doing a great job together. It's just hard work and also maturing a little bit – I think it's just everything coming together right now."