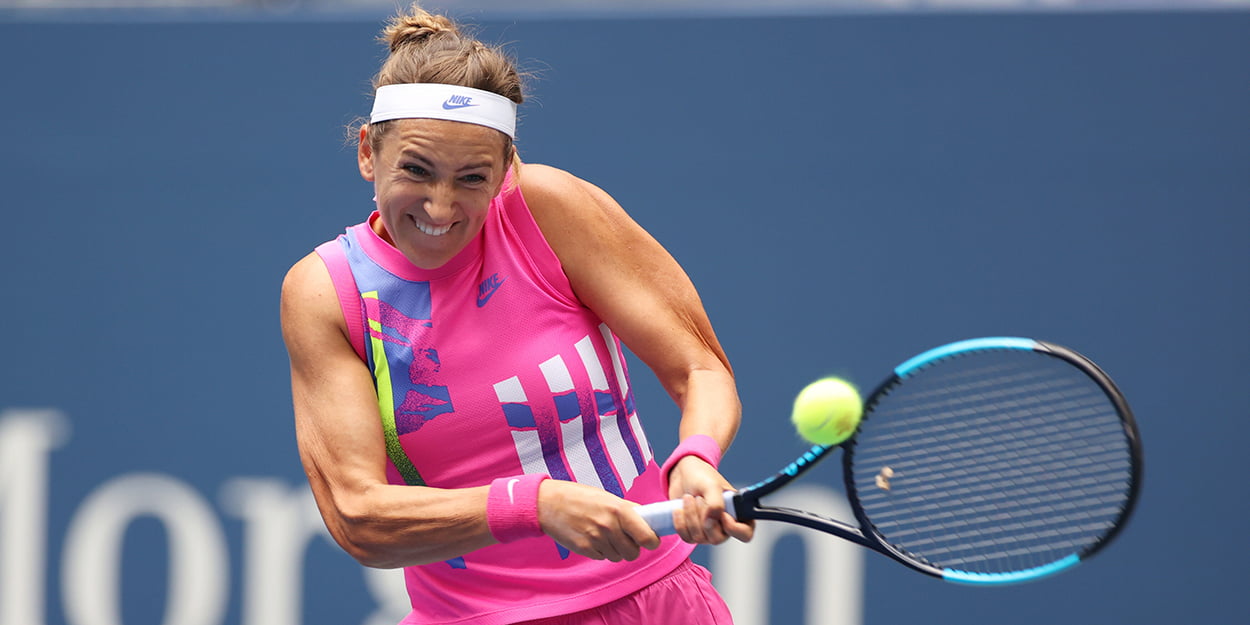 Azarenka on transition from hard court to clay: 'It's challenging, but you just have to play matches'
Victoria Azarenka has admitted that it has been 'challenging' to transition from hard courts to clay court tennis in such a short period of time.
Azarenka was one of the stars of the US Open, losing the final to Naomi Osaka in New York just a few days ago.
However, she was straight on a plane and heading for Rome where she faced, and beat, Venus Williams in her first match.
If it looked easy, though, it certainly wasn't.
"Obviously playing on a different surface was definitely challenging, but I feel like I have adapted pretty well," Azarenka said after her 7-6 (9-7), 6-2 win.
"I knew it wasn't going to be easy. I knew I wasn't going to play a perfect game.
"But it was all about trying to find the right intentions to do today. I think it worked out okay.
"I think the best way to transition is to play matches.
"I know physically it's quite challenging, on your body it is quite challenging but I wanted to do this.
"I knew I was going to come no matter what." She stated.
"I'm very happy that I did. I think there is no better way to adapt than playing matches."