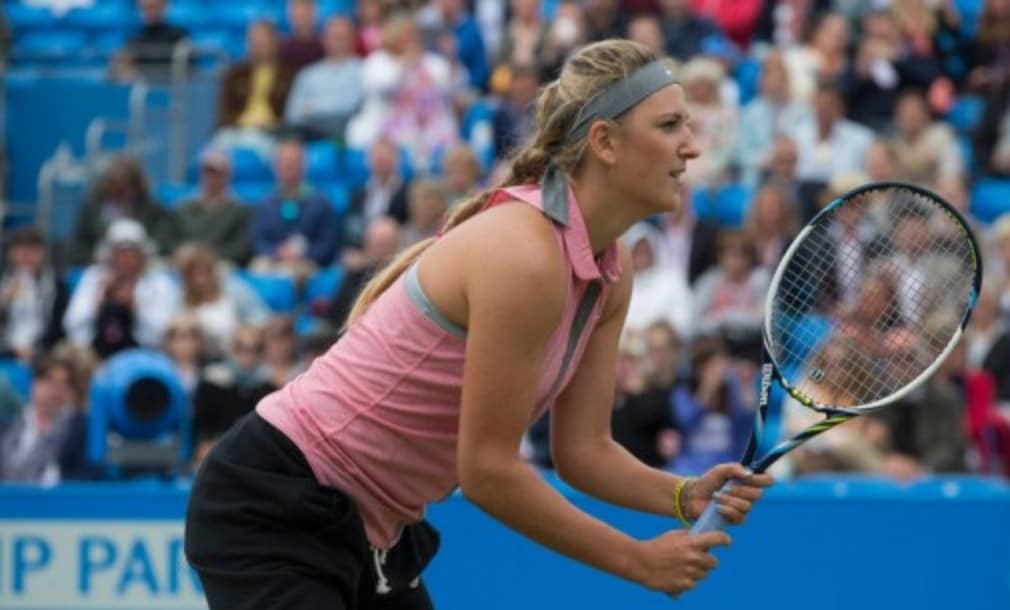 Azarenka has 'no expectations' for injury return
Originally published on 16/06/14
The Belarusian has struggled with a foot injury this year and her only outing since the Australian Open was at Indian Wells in March, when she was beaten in the first round. She will hope for a longer stay in Eastbourne this week after accepting a wildcard into the Aegon International.
"I can't wait to play, that's the most important thing, that's why I'm here," said the world No.8, who takes on Camila Giorgi in the first round on Tuesday. "I felt that I'm healthy, I started practicing and I just wanted to play. So I'm here in Eastbourne to try to test myself in competition. I have been tested in practice, but competition is a completely different thing.
"I'm just excited, and I'm very grateful that I got a wildcard here to play. There are no expectations. The expectation is that it's not going to rain and I'll be able to play. That's my only expectation. It's not important for me who's going to be on the other side. I just want to see what I can do and just see how to raise my level from there."
Azarenka, a two-time Grand Slam champion, was on the grass at Queen's on Sunday as part of the Rally for Bally. The 24-year-old joined Martina Hingis, Heather Watson, Laura Robson, Ross Hutchins and Andy and Jamie Murray as part of the charity event to raise money in memory of Elena Baltacha.
"I was so honoured to be there," she said. "It was such an incredible day to honour such an amazing person as Elena, and the first time I found out about the news, all I could think about is the match we played here in Eastbourne against each other. Every time you saw her on the court, you don't have to look at the score. She was there. It didn't matter what was on the scoreboard, she was there on every point. She was such a fighter.
"She represented her country with such pride. I could see that every time we played Fed Cup because we were in the same group. She was a funny person. I just wanted to bring all those emotions on that day to honour her. I was so thankful for all the players that came there as well, not only in London but in Eastbourne and Birmingham. It was such an amazing cause. We are truly, truly going to miss her."
Asked what she has done with her free time during her recovery injury, Azarenka said: "Staying at home, just walking with my dog and just living a normal, everyday life, which is very unnormal actually. I learned a lot. I love painting. Just to put it in words is difficult."