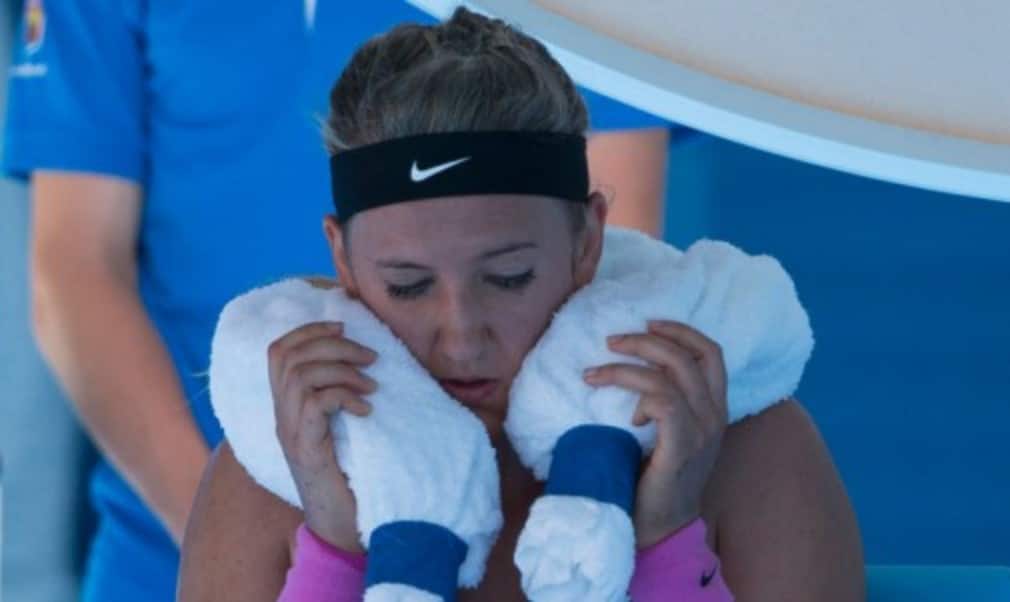 Australian Open updates extreme heat policy
Originally published on 02/12/14
The 2014 Australian Open saw temperatures soar above 40°C in January as play on the outside courts was suspended after the tournament's extreme heat policy came into effect.
However, after criticism for not suspending play sooner as the mercury hit 43.3°C, organisers have updated the policy to ensure conditions are fair for all players.
Last year any matches in progress would be required to complete the set, but from 2015 play will only continue until the end of an even number of games in the set, or on the completion of a tiebreak at 6-6.
"The heat policy, as always, will be applied at the Referee's discretion," Tennis Australia CEO Craig Tiley said. "The decision on implementing the heat policy will take into account the forecast once the ambient temperature exceeds 40°C, and the Wet Bulb Global Temperature (WBGT) reading exceeds 32.5.
"When conditions exceed these levels the Referee is taking into account the forecast and state of play when making his discretionary call. We've been gathering data for a number of years now and the forecast process is more sophisticated than ever before."
However, players who complained it was "inhumane" to allow players to compete in such high temperatures will be relieved to hear that there is no heatwave forecast for January.
"It's not going to be as hot as January this year, and we don't expect a heat wave," meteorologist Bob Leighton predicted. "At this stage it's looking like a normal summer, perhaps slightly warmer, with only one day hitting around 40 degrees, and little or no rain forecast."
tennishead columnist Mats Merkel, who has worked with the likes of Andy Murray, Jo-Wilfried Tsonga and Caroline Wozniacki as part of the adidas Player Development Program, explains the lengths players go to to cope with the weather