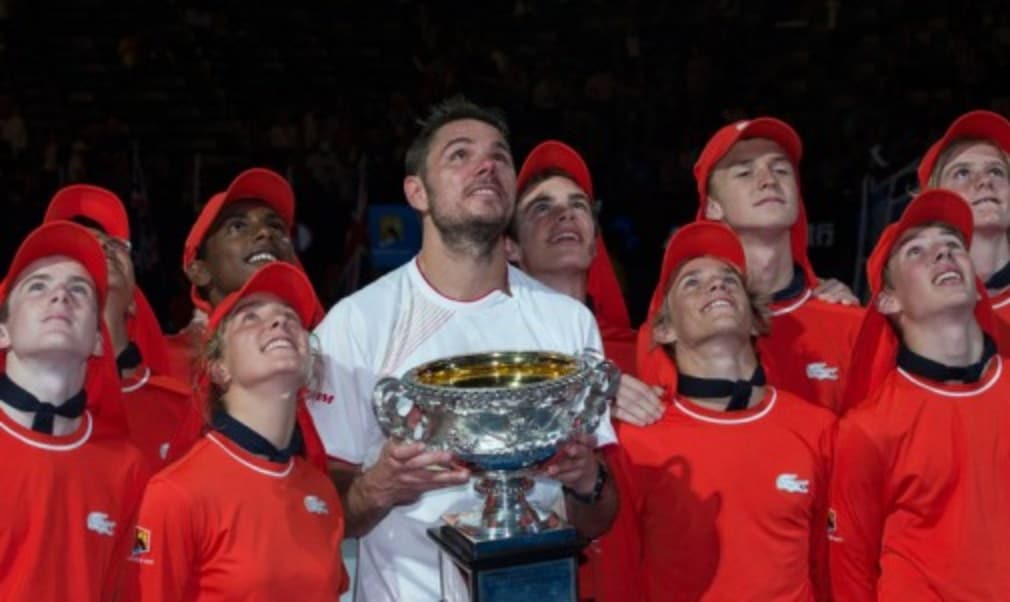 Australian Open prize money increased to $40m
Originally published on 09/01/15
With an increased total prize money pot of $40m, the winners of the men's and women's singles titles will each receive $3.1m, while a first-round loser will win $34,500. The announcement comes following a weakening of the Australian dollar.
"Obviously this is not a decision we have taken without a lot of consideration," Tennis Australia CEO Craig Tiley said. "But we have an ongoing commitment to the players that we are determined to help improve the pay and conditions of life on the international tennis tour.
"We are honouring that commitment. We as an international tennis community still have some work to do in ensuring that the life of an international professional tennis player is properly compensated. This increase is simply the Australian Open honouring our pledge to the players that we will continue to look at all ways and means possible to get this right. That involves increasing prize money as well as cutting and where possible removing the costs associated with playing our events."
Prize money at the Australian Open has doubled in the last eight years, from $20m in 2007 to $40m this year. The event dramatically increased its prize money in 2013 from $26m to $30m. Last year the figure increased to $33m and in October it was announced that the 2015 prize money pot would be $36.3m
"We have done a lot of work within our business to position ourselves to make this critical investment in the players and for the long term future of the Australian Open," Tennis Australian President Steve Healy said.
Sign up for our free daily newsletter from the Australian Open, with all the latest news and photos delivered straight to your inbox from January 19.