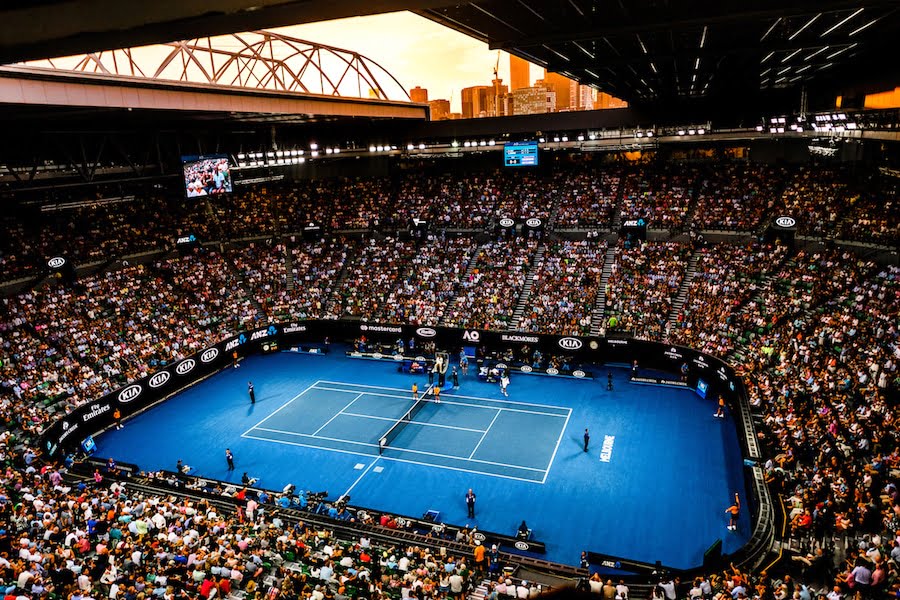 Australian Open Opinion: Is 2019 the year an Australian male takes home the Open?
With 43 years now elapsed since the last Australian male winner of the Norman Brookes Challenge Cup – Mark Edmondson's shock win over John Newcombe in 1976 – Rob Hemingway asks if this is this the year when a home hope finally triumphs again?
We assess the chances of four players most likely to end the drought: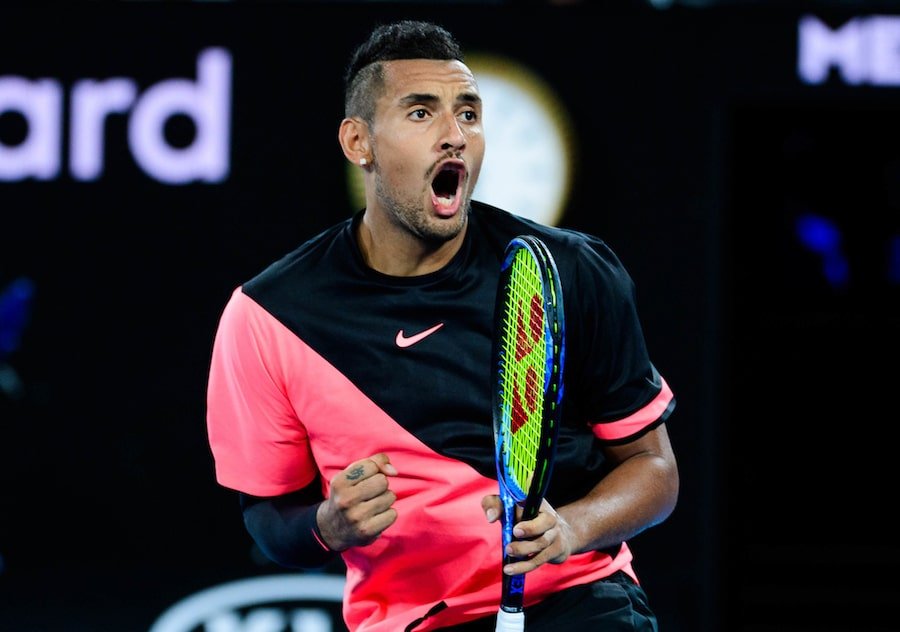 The rollercoaster athlete: Nick Kyrgios
Will this year be any different? Has his unpredictability become predictable? John McEnroe believes Kyrgios is going to "run himself out of the game" if he doesn't address his mentality issues.
This is exactly what Kyrgios claimed to be doing as last season ended, seeing psychologists to get on top of his emotional state. This will be a gradual process however, both on and off the court, as highlighted by his apathetic display against Jeremy Chardy in Brisbane this week, and the Jamie Cerretani 'hoax' last October.
To become a world-class tennis player, managing the mind is no different to managing a malfunctioning groundstroke: the consequences of struggling with the former are just more corrosive, and the negative media coverage has added extra strain to Kyrgios.
As far back as 2016, Jeff Bond, Pat Cash's former psychologist, called Kyrgios a 'rollercoaster athlete' who needs day-to-day psychological support. Until the Canberran heeds this advice, it's unlikely he'll ever be able to navigate the up-and-down emotions that accompany seven best-of-five-set matches – let alone on home soil.
Prediction: Fourth round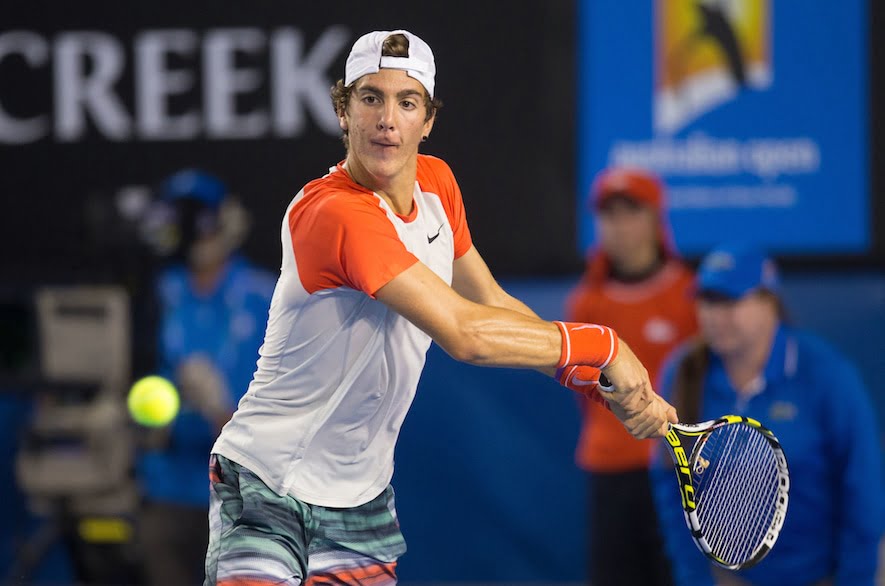 The comeback kid: Thanasi Kokkinakis
Kokkinakis broke into the world's top 100 as far back as 2015 when just 19, but serious shoulder, pelvic and knee injuries have since stalled his progress.
The latter, suffered in a freak fall in Monte Carlo, was bad luck, but he could also have benefited from better guidance – the shoulder problem, for example, was caused by bench pressing when he heard Nike were bringing in sleeveless tops.
Tennis Australia has a role to play here and the creation of the Athlete Wellbeing Program in 2017 was likely a response to the high-profile struggles of its young stars, such as Kyrgios and Bernard Tomic too.
Kokkinakis has, however, taken promising steps ahead of 2019, hiring Gil Reyes, Andre Agassi's renowned former fitness coach, in a bid to recover his physical condition.
Having defeated Roger Federer in Miami last year, the South Australian has proven he can beat the best. He'll be hoping for a wildcard in Melbourne to show it again on the biggest stage.
Prediction: Second round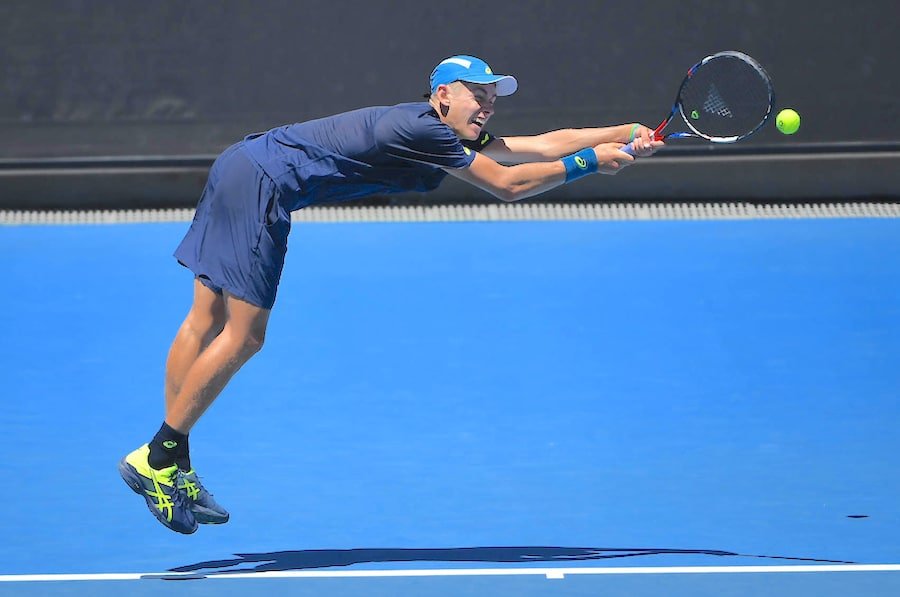 The breakout star: Alex de Minaur
A world ranking of 31, the Association of Tennis Professionals' Newcomer of the Year award and an ATP 500 final appearance; all things that de Minaur couldn't have imagined happening when starting the year outside the world's top 200.
The new season will throw up different dynamics for the 19-year-old to deal with, such as the pressure of being the top-ranked Australian male for the Open.
But with a strong entourage, including Lleyton Hewitt and long-time coach Adolfo Gutierrez, an appetite to learn and improve – Hewitt recently called him a "sponge" and a "thrill to work with" – as well as an all-court game with few targetable weaknesses, he has everything to take his performances to the next level.
Prediction: Fourth round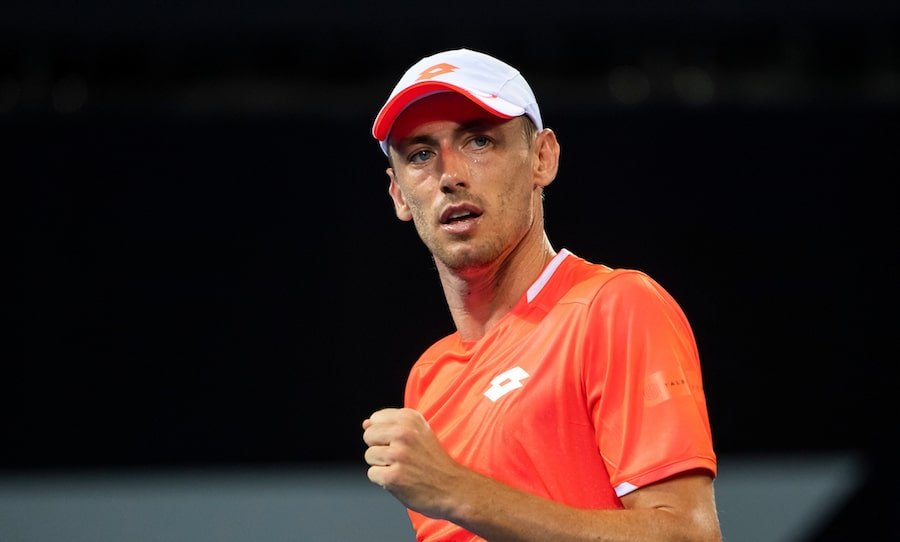 The latecomer: John Millman
It's doubtful anyone is on more of a high than Millman coming into 2019. His results at the end of 2018 – the US Open win over Federer and a first ATP Tour final in Budapest – will no doubt see an even bigger wave of Millmania hit the Australian swing.
During the off-season, the Queenslander has been working with Tony Roche and is feeling extra incentivised to succeed in front of a home crowd:
"I want to put on the best show in front of my friends and family. Definitely that's in the back of your mind when you're doing everything to put yourself in the best shape."
With the momentum from his breakthrough year, and the drive to make up for lost time after three major surgeries, few would bet against him going deep in Melbourne.
Prediction: Quarter-final
With this gang of four pushing each other to new heights – and a crop of others not far behind either – a home winner could be on the horizon. Kokkinakis and de Minaur represent the best chance for success, but given the former's injury struggles and the latter's lack of experience, the Australian public may just have to wait a little longer.
Look ahead to 2019 with our guide to every tournament on the ATP Tour, the WTA Tour and the ITF Tour
If you can't visit the tournaments you love then do the next best thing and read our guide on how to watch all the ATP Tour matches on television in 2019
To read more amazing articles like this you can explore Tennishead magazine here or you can subscribe for free to our email newsletter here