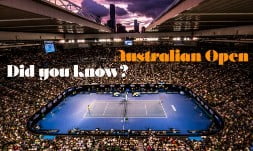 Australian Open fast facts
Originally published on 17/01/17 00:00
Australia has not toasted a homegrown men's singles champion since 1976. And after decades of dominance by Australian players, it was an unlikely one at that.
Ranked No.212 in the world, Mark Edmondson only just scraped into the 64-player main draw after a late withdrawal. Just days earlier he had been working as a cleaner in his local hospital, but after defeating the two top-ranked players, Ken Rosewall and John Newcombe, he became the lowest ranked player in history to win a major.
Perhaps Edmondson was as surprised as everyone else; he dropped the trophy during the prize ceremony.