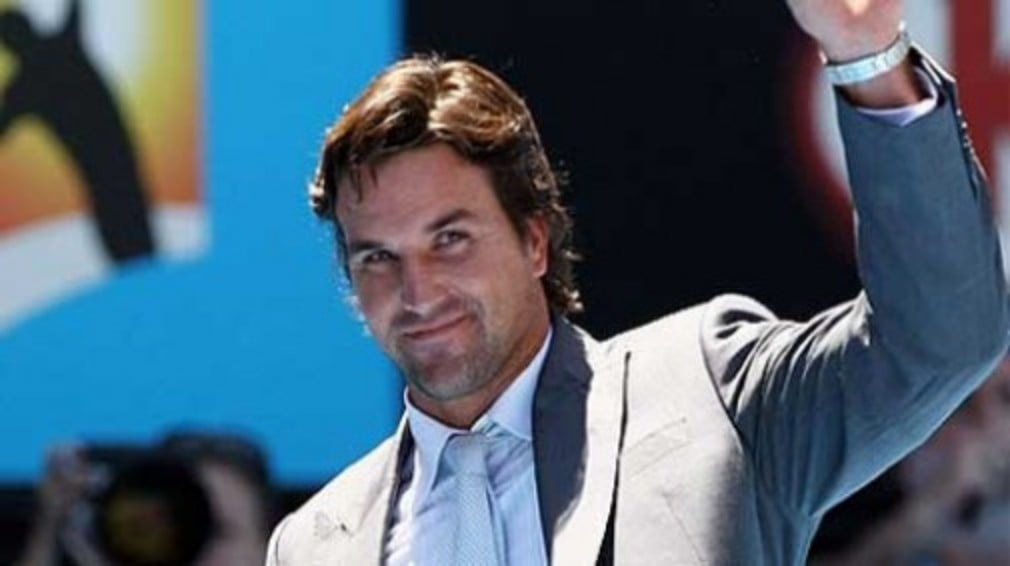 Aussies unveil Brisbane's new 'Rafter Arena'
Originally published on 26/02/10 11:18
A new AUS$82 million tennis stadium has been named after Aussie legend and two-time grand slam champ Pat Rafter.
Brisbanes 5,500-seat Rafter Arena, which was officially named on Thursday, is part of the Queensland Tennis Centre that will open in January when it plays host to the Brisbane International men's and women's hardcourt championships.
The new facility boasts 23 courts in total: four clay, two natural grass and 17 hard courts.
"It's a huge honour," said Rafter, who won the US Open in 1997 and 1998. "You never expect one of those things to happen.
"In Melbourne Park, we have the Rod Laver Arena and now to have an arena named after myself is huge.
The Brisbane ATP and WTA tournament, which kicks off on January 5, will be the first big tennis event the city has hosted since 1994.
2008 Australian Open champion Novak Djokovic, Richard Gasquet, Gael Monfils, Aussie Open runner-up Jo-Wilfried Tsonga, popular Cypriot Marcos Baghdatis, reigning French Open champion Ana Ivanovic and home hope Sam Stosur have all been confirmed.
"We've got a fantastic field coming," added Rafter. "You're going to be here and see the likes of Djokovic and Tsonga and those guys right up close and almost touch them.
"It's a great idea and a great set up. We've been asking Tennis Australia for quite some time to put clay courts down and these guys have gone ahead and we've got some great European clay courts here."
Tournament Director Steve Ayles said recently that he is very excited by the prospect of top-flight tennis returning to the city. "International tennis at the highest level is coming back to Brisbane in January and frankly we cant wait!
"Our early ticket sales have been sensational. We believe the people of Brisbane are really going to take this event to their hearts.
We also know that a lot of the top players we talk to are very much looking forward to coming here, not just for the tennis but to enjoy some of the many attractions of south-east Queensland.