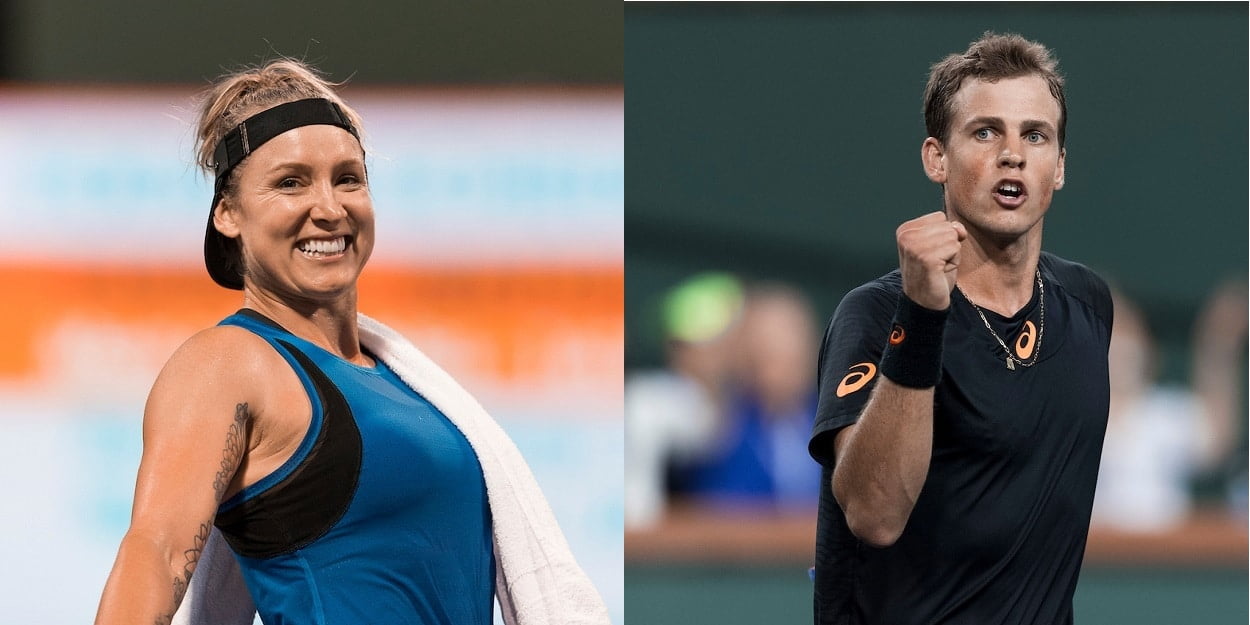 ATP and WTA launch joint 'Tennis United' web series
Premiering on Friday 10th April, the ATP and the WTA have joined together on a weekly web series, 'Tennis United', to bridge the gap for fans and players whilst both tours continue to be suspended due to COVID-19.
The first 20-minute episode begins with a montage of players including Federer, Djokovic, Halep and Osaka thanking fans for their continued support during this difficult time. Viewers are then greeted by the show's hosts, former Grand Slam doubles champions Bethanie Mattek-Sands and Vasek Pospisil, who front the show from their respective homes. Brief tours are given of the two houses and the players give an insight into how they have been filling their time, including Mattek-Sands joking revelation that she is training to be a "pool-hall hustler."
**Sorry to interrupt but we wanted to inform you that the latest 164 page, print issue of tennishead magazine is now FREE for everyone to order (It normally costs $25/£12). There is a small shipping cost but we'll deliver anywhere in the world. Or you can order a copy for yourself and a free copy for a friend.**
During the course of the show, the pair hold short web-based interviews with other players including this year's Australian Open champion Sofia Kenin who confesses that the current situation in, "unfortunate, I was playing [my] best tennis," and that her quarantine plan is to, "keep playing, keep grinding, keep working hard."
Later, Donna Vekic the Croatian world number 24, says that, "I haven't been home this much since I was 10 years old," but says that she has been making the most of her new found spare time by learning new recipes and that she intends to take on Jannik Sinner's pizza challenge in which Sinner, for every picture uploaded to Instagram with #SinnerPizzaChallenge of a pizza made to resemble a famous Italian figure, will donate 10€ to aiding the emergency services in Bergamo, Italy.
Much of the latter portion of 'Tennis United' is taken up by Mattek-Sands and Pospisil reacting to some of the many videos uploaded by players and fans using #TennisAtHome. These include offerings from Wawrinka, Azarenka, and Tsonga among others, and viewers are encouraged to submit their own videos to potentially be featured in upcoming episodes.
'Tennis United' is a fast-paced, light-hearted look at how the pros are filling their unexpected downtime, giving fans a rare glimpse into the home lives of a number of top level players, all showing a united front at this time of unprecedented unease. New episodes are set to air every Friday and will be posted on the Facebook pages and Youtube channels of both the ATP and WTA tours.