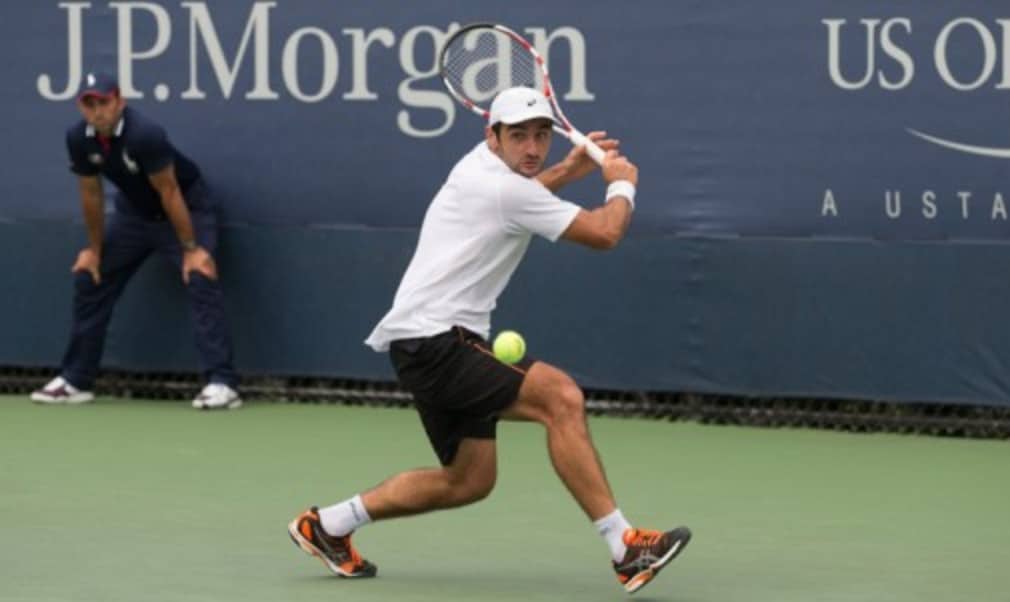 Ask ASICS
Originally published on 03/01/14
My son is 8 and is loving playing Mini Tennis at our local club. He's just been playing in his normal trainers so far. At what age (or shoe size) do I need to think about investing in proper tennis shoes? Lynn, via email
ASICS tennis shoes start at a kids' size 12 and go up to 5.5. We have a more basic model at £30 and a kids' version of our most popular adult shoe, the GELResolution at £45, so can cater for new starters and aspiring professionals alike. All ASICS shoes are designed specifically for the sport – they are intended to give you the best comfort, enjoyment and performance possible; and a tennis shoe will offer better durability, cushioning, support, grip and comfort in the areas you need. If you or your son feel that his current shoes aren't adequate in any way (for example, if he is wearing holes in particular places or he is slipping on court) then try some tennis shoes.
I've worn the same brand of tennis shoes for years and have never had any problems but lots of people have recommended ASICS to me. What's so great about your shoes? Geoff, Warwickshire
ASICS pride themselves on technology, innovation and quality. The popularity of our footwear stems from our running heritage. As running is a key skill used in tennis a lot of our award-winning technologies transfer from sport to sport – such as GEL cushioning. The movements of each sport are then researched in our Institute of Sport Science in Kobe, Japan and products are then designed specifi cally for those unique movements. This is now getting so advanced that different shoes cater for different player types on the court – namely baseliners (GEL-Resolution/GELChallenger) and all-court players (GELSolution Speed/GEL-Solution Lyte). If you're looking for lightweight, comfort and performance then give ASICS a try. We're confident you won't go back!
Is there anything I can do to stop my shoes squeaking on acrylic courts? Rowan, via email
The 'squeaking' is completely normal for professionals and everyday players alike when using an AC (All Court outsole) shoe on acrylic courts. It happens when changing direction and is a sign of optimal grip (or more precisely, optimal sliding to stop) so it's a good thing and not necessarily something you'd want to stop. AC shoes are mainly used on hard ASK ASICS courts; the outsole pattern is designed for optimal grip in multi-directions while the AHAR+ rubber compound provides maximum durability on abrasive surfaces and leaves no marks on the court. If a player chose to use an OC (omni court sole) shoe which is mainly designed for grass/astroturf then the squeaking would be reduced because the 'grippier' nature of the pattern would bring the sliding effect to a minimum, but the shoe would wear out more quickly and the likelihood of an injury to the player would be increased.