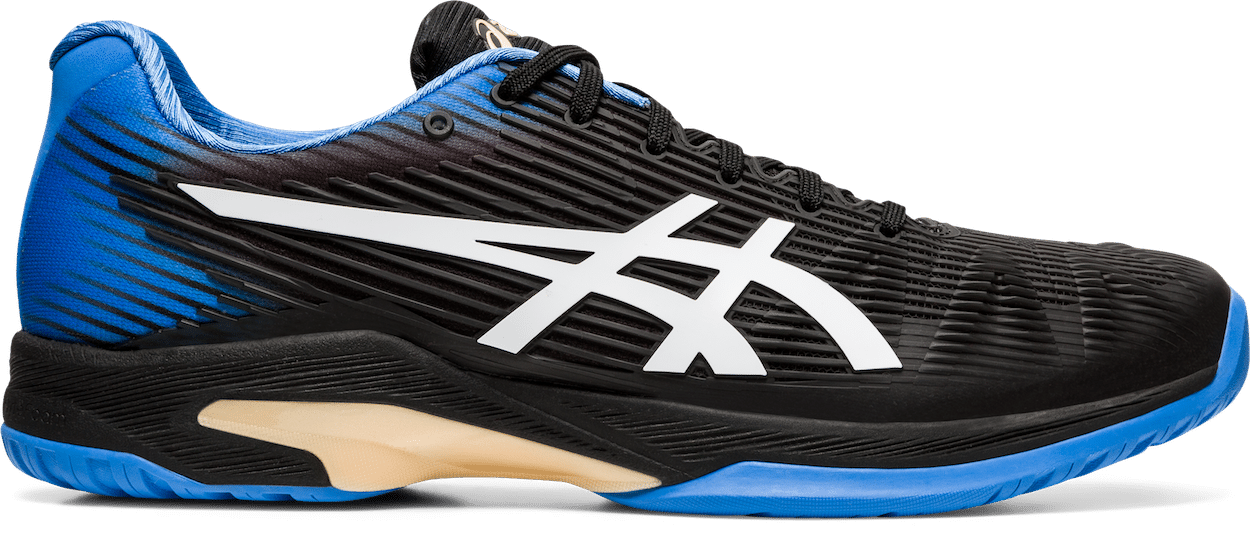 ASICS Solution Speed tennis shoe review
For years tennis players have been able to choose a racket that suits their game style. Now this range of choice has extended to tennis footwear with ASICS leading the way in developing tennis shoes for different movement and playing types. We decided to check out the ASICS Solution Speed, designed to suit an all court player.
Modern professional tennis players need to be equally adept at the baseline and at the net. Gone are the days when the likes of Pete Sampras and Leyton Hewitt would stick to a specific game plan that never wavered no matter who they were playing against. You won't be surprised to hear that is was Roger Federer who really changed the game in this respect when he started winning major tournaments by incorporating a level flexibility in how he approached his opponents not seen before in the professional game. He showed the world that tennis players could adopt an all court style, winning points by sitting behind the baseline or coming to the net to finish the point quickly.
When we spoke to ASICS about their Solution Speed shoe they explained that this all court playing style is exactly who the shoe is targeted at. Renowned all court players like as David Goffin, Julia Georges and Alex de Minaur wear the Solution Speed so we were excited to try it out for ourselves to see if the shoe really could perform in such a demanding fashion.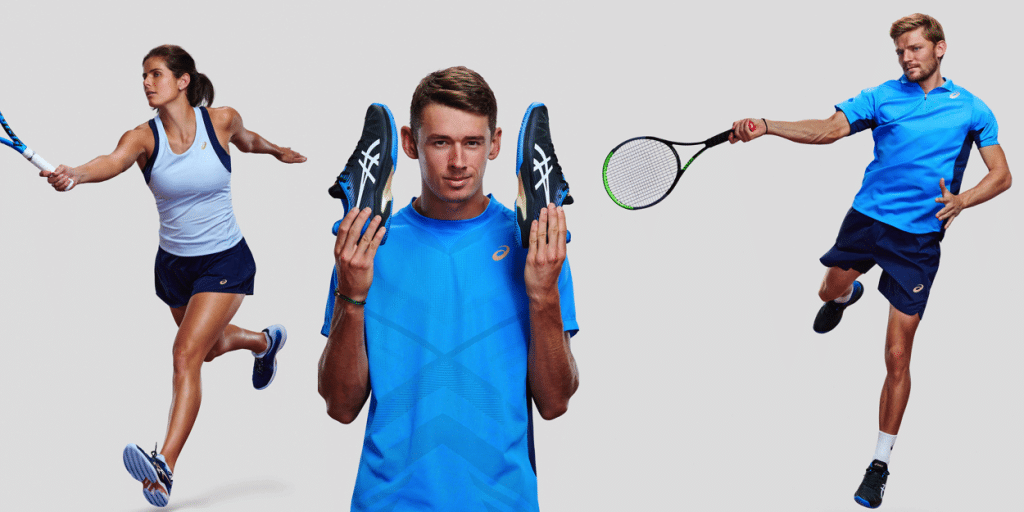 The background
Back in 1977 ASICS founded their 'Technology Research Section' which later (in 1985) became the 'ASICS Institute of Sport Science' when their 'Technology Research Section' and 'Shoe Development Centre' merged in Kobe, Japan.
The sheer volume and complexity of sports shoe technology that this research facility has developed in the subsequent years is quite astounding. Now it seems ASICS are looking to provide tennis players with shoes that are on a par with their running shoes in terms of commitment to technology.
Their research structure comprises the 5 key elements of… human attribute research, materials research, structural design research, analytical evaluation method research and production technology research.
The technology
In a recent interview with tennishead magazine David Goffin said of his own playing style, "Of course I can't serve like an Isner or a Raonic, but I'm quicker than them. I try to be aggressive, make them run, take the ball early, use my return and serve smarter rather than the bombs they hit." ASICS have obviously focussed on the requirements of this playing style and introduced technology into the shoe that enables players like Goffin to perform at their best.
When we spoke to ASICS about the FLYTEFOAM™ technology used in the Solution Speed, they said its "the lightest midsole material ASICS creates, specifically designed for tennis, providing more cushioning from start to finish of the game. The high rebound property of the foam means more speed for the all-court player compared to lower density midsole materials."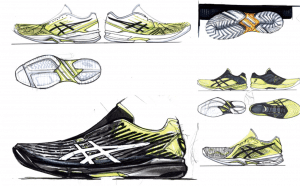 It also features the TWISTRUSS™ System, which ASICS says helps with "extra flexibility while allowing the foot a full range of movement."
The Solution Speed differs greatly from other shoes through it's split sole. Basically the toe and heel areas of the sole are not joined together, for increased flexibility when moving around the court.
Meanwhile, ASICS say that the FLEXION FIT™ upper gives "added stability for lightning-quick movement during your game and the ORTHOLITE™ sockliner is removable to accommodate a medical orthotic." It also incorporates rear and forefoot GEL™ technology, providing comfort and shock absorption.
Watch as our tennishead testers try out the ASICS Solution Speed
The play test
Armed with their shoes and immediately following an informative education session with Rene, the top product design man from ASICS, our four eager play testers, Liam, Austin, Helena and Finley, hit the courts.
We'd made sure that the testing would take place on a hard court and that our chosen testers were comfortable all court players so that we could put the shoes through their paces in the exact conditions that ASICS had in mind when developing this Solution Speed tennis shoe.
Immediately Austin notes that the shoe "seemed really light. Much lighter than what i'm used to. They also seemed quite loose so I laced them up tighter than normal, all the way to the bottom". Finley said "they were really comfortable and quite snug around my feet but without being too tight".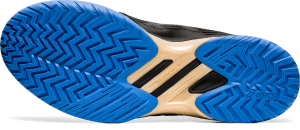 During the warm up Liam noted how "it felt like I didn't have anything on but I did have to loosen the laces to avoid a small amount of rubbing in the heel". Austin was honest when he said he doesn't normally go for such a light shoe. He normally wears the ASICS Gel-Resolution shoe which is a heavier shoe designed for a baseline player. Finley said that "although they are a lighter shoe it didn't feel like they were giving up any control or stability".
During the hitting session from the back of the court Helena mentioned "I felt the support for the ankle wasn't quite as much as I'd like but the lightweight feel made up for that". And Austin also felt that the side to side movement wasn't quite as secure as he likes to feel normally. Finley however felt that baseline movement was "much, much easier than the Nike shoes I normally wear and I felt like I could move much quicker. I found the small intricate steps you take before hitting a shot were much easier".
When coming to the net Helena said the shoe "really suited my style of play because they are so light it's quick and easy to move forward". Finley noted that even though they were light they "weren't giving up the structure or integrity of the shoe. They just felt strong, allowing me to play"
In conclusion
ASICS were obviously focussed on a specific type of player when launching this shoe and that was very apparent in the feedback from our testers. The players that were used to staying at the baseline and anchoring themselves for every shot felt the Solution Speed didn't offer as much stability as other heavier shoes they'd worn, such as the Gel-Resolution. However the testers that like to roam around the full area of the court were massive fans of the lightweight and easy manoeuvrability of the Solution Speed.
If you see yourself following in the footsteps of all court terriers like Alex de Minuar and David Goffin then the Solution Speed is a great option.
To purchase your own pair of ASICS Solution Speed tennis shoes click here for men's and here for women's.