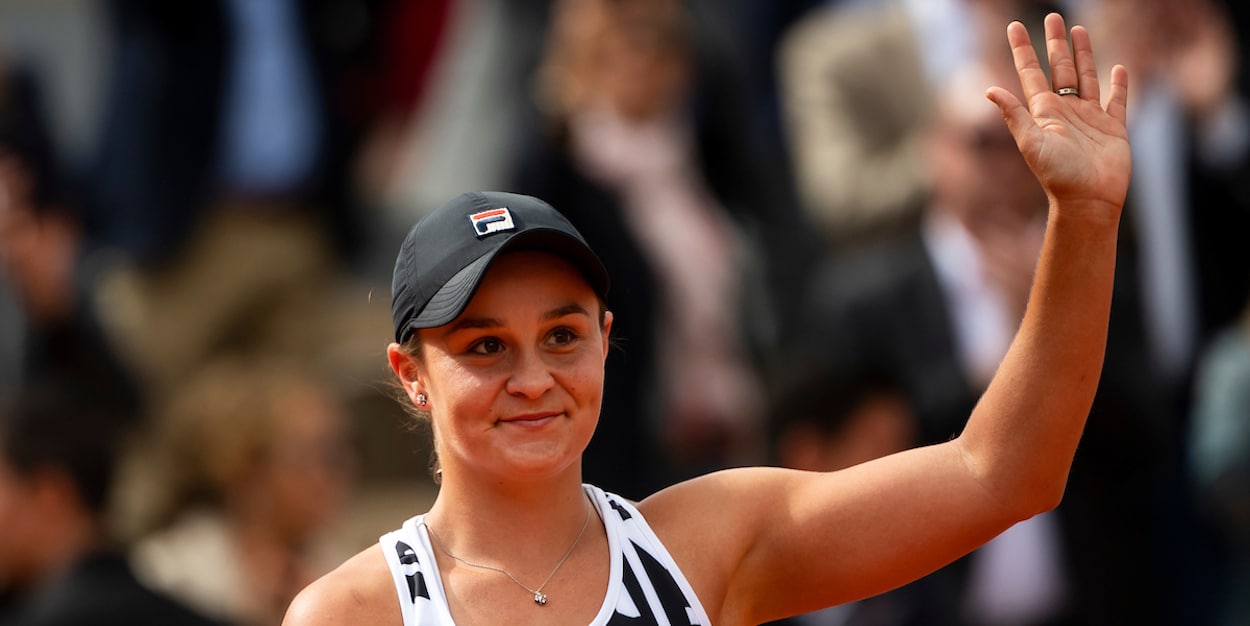 Ash Barty reveals ultimate career goal, admitting: 'My dream is winning Wimbledon, without a doubt'
World number one Ash Barty has revealed her ultimate tennis grand slam dream would be to win a Wimbledon singles title. 
The Australian has had mixed success in grand slams so far in her career, winning the French Open Championship in 2019, reaching the semi-finals of the Australian Open in 2020 and taking the doubles title at the US Open in 2018.
But it's the Wimbledon Championship that seems to hold a special place for Barty and is her dream career goal.
Despite winning the girls title in 2011, at the age of 15, Barty has failed to impress at the Wimbledon Championships as a senior player progressing only to the fourth round even as the top seed in 2019.
And it's this early success and lack of progression since that has inspired her to dream big at the All England tournament.
"My dream is winning Wimbledon. Without a doubt," said Ash Barty  during an interview with broadcaster ABC.
"It took a long time for me to say that out loud. It took a long time for me to have the courage to say that out loud, but that's what I want. That's what I want to work towards.
"Being able to win junior Wimbledon was really special, but it just gave me a taste of what it's really like."