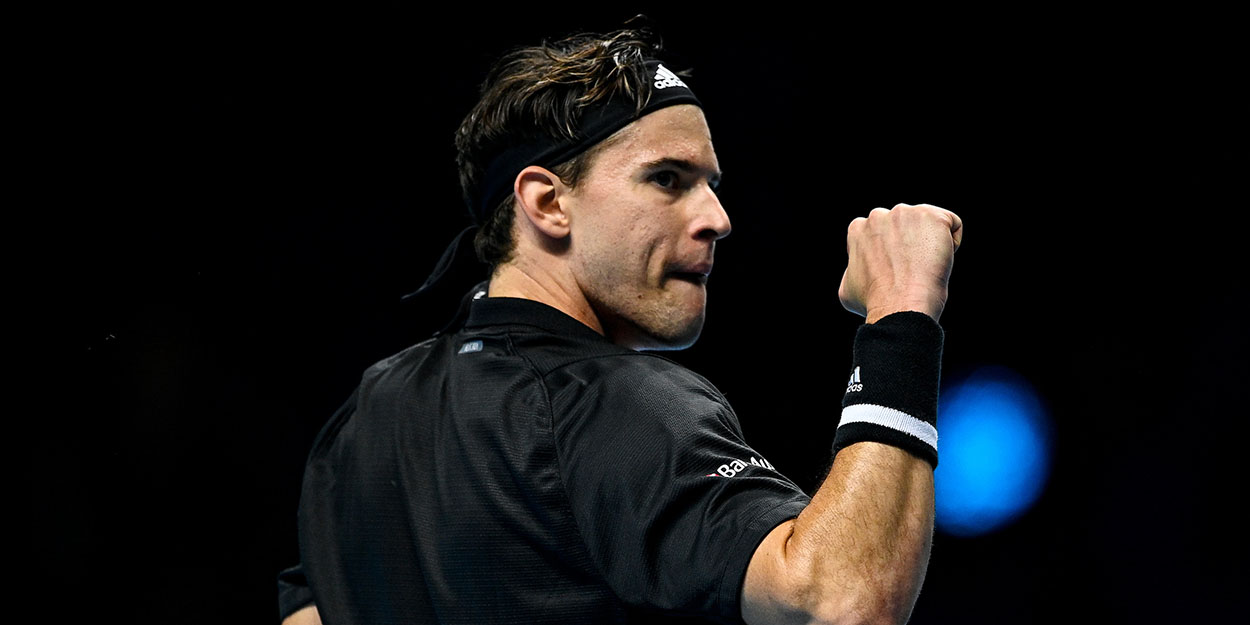 'Any win over Stefanos Tsitsipas is special,' says Dominic Thiem after ATP Finals opener
Dominic Thiem has described his win over defending champion Stefanos Tsitsipas at the ATP Finals as 'special.'
The Austrian is one of the most experienced members of the ATP Finals field this year, which is testament to just how established his is on the ATP Tour now.
He battled to a 7-6(7-5), 4-6, 6-3 triumph over Tsitsipas and he was very pleased with his afternoon's work.
"Every win against a Top 10 player here at the Finals is something special and as well, every win against Stefanos is something special," Thiem said.
"He's such a great player, established, won so many big titles already."
"I experienced in the past four years how important it is to have a good start in this tournament, to ideally win the first match. I am very happy that I did it."
It was a welcome reversal of fortune for Thiem after losing last year's final to Tsitsipas, and he said both players performed better twelve months ago.
"I thought the level was higher last year. We were both in great shape last year in the final, wanted that title 100 per cent.
"The atmosphere was insane last year in the final and today was a little bit different.
"It was a lot over the serve from both of us, only two breaks in the whole match. I think the conditions are pretty fast here, so I'm super happy with my win."