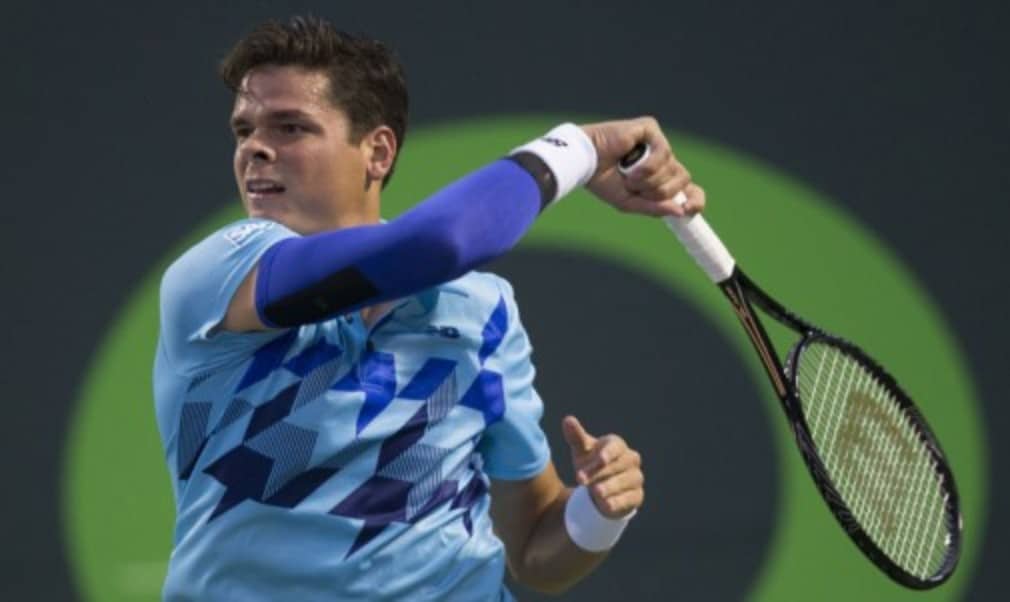 Anger and ambition drive Raonic
Originally published on 29/07/14
Seriously, fearless. US Open prospects? Better than Wimbledon, and look what happened there. Targeting the top five? Try top three. Reflections on his first Grand Slam semi-final appearance? Anger, disappointment and determination redoubled.
"I hate losing. The sting sticks with me," said the world No.7, still smarting from that straight-sets loss in his maiden Grand Slam semi-final. "Wimbledon was great for a lot of reasons. It gave me a lot of new highs, new experiences, my highest ranking and a lot of momentum.
"But of all of the ranking climbs I've made over the years that have been significant to me, it's probably the one I enjoyed the least. I felt I could have done much better in that situation, and I would have wanted to do much better. To this point, it's been a lot of frustration and anger, disappointment, specifically with that semi-final – it's been transformed into a lot of energy to do better, to work harder."
By all estimates Raonic is in the midst of a banner season – and yet, to his mind, it should have been so much better. Since recovering from a troublesome ankle injury picked up at the Australian Open, he has reached the quarter-finals or better at seven of his last nine tournaments under the watchful eyes of coaching duo Ricardo Piatti and former world No.3 Ivan Ljubicic.
That some of the best results of his career have come on clay and grass this year comes as something of a surprise, even to him – making his return to the hard courts of the United States and his native Canada all the more exciting.
"It's the best thing for my game," admitted Raonic, who will face Michael Berrer or Wimbledon doubles champion Jack Sock in the second round. "The heat is going to make the courts faster, and the higher bounce gives me more opportunities to hit down on my shots. After spending four months adjusting to fit the surface, it's the surface I come to and I don't have to worry about, 'in this situation I have to hit that shot' – it's ingrained in me."
The one thing missing in 2014 is a title. Washington, a 500 event on the ATP calendar, certainly offers No.2 seed Raonic an opportunity to set that record straight, but of greater concern is the chance to bridge the divide between himself and the six men above him in the ATP rankings. Ask the 23-year-old how far he can go and he is unequivocal: behind Novak Djokovic and Rafael Nadal, anything – even overhauling Federer before the season is through – is possible.
"I think there's a big opening," Raonic said. "More so than the top five, the bigger challenge is a top-four position. The biggest barrier is the threshold that Novak and Rafa have on the one-two spots – the rest of the cards, this year specifically, are up for grabs."
Stan Wawrinka is equal parts role model and roadblock in that regard. The Swiss world No.4's Australian Open victory had a profound impact on the Canadian, who will most likely have to follow suit to follow his lead and break into the ATP's top four for the first time. With confidence sky-high and a point to prove after The Championships, Raonic is laser-focused on channelling his frustrations into a shot at the US Open.
"It's the one [Grand Slam] where I can play much better than I did at Wimbledon," Raonic added. "Saying that means if I play much better than I did at Wimbledon, that doesn't put me far away from having an opportunity to win the tournament."
It's a bold sentiment. But who was the last timid Grand Slam champion?