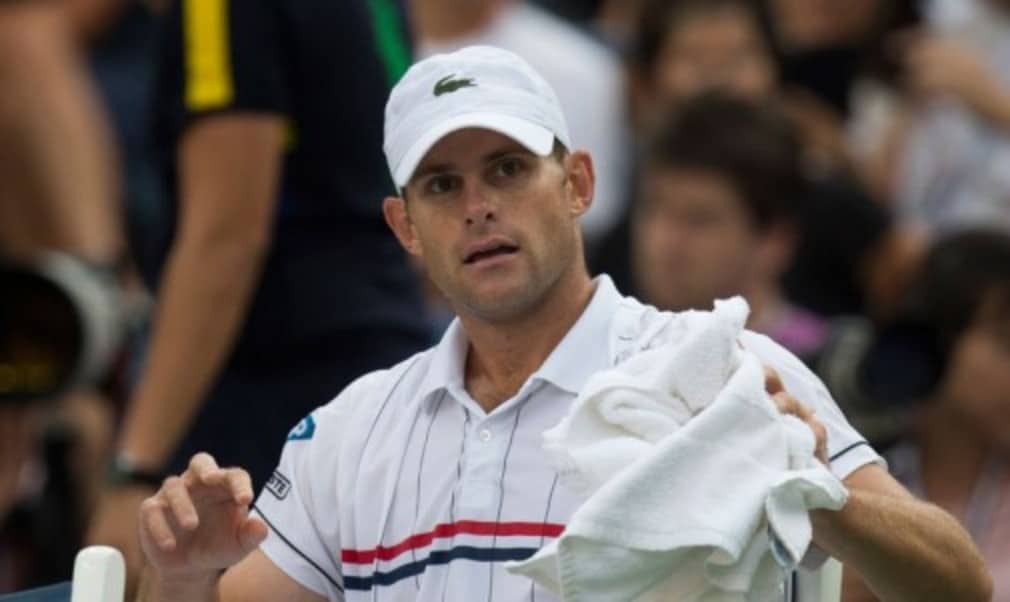 Andy Roddick: Super-coaches are like quarterbacks
Originally published on 10/12/14
Andy Murray won his two Grand Slams under Ivan Lendl's guidance, while Roger Federer and Novak Djokovic started working with Stefan Edberg and Boris Becker respectively at the start of 2014. The trend has spread to the WTA tour as well, with Agnieszka Radwanska appointing 18-time major winner Martina Navratilova and Madison Keys linking up with former world No.1 Lindsay Davenport. Federer and Djokovic both enjoyed successful years under their coaches, while Marin Cilic also won his first Slam while coached by 2001 Wimbledon champion Goran Ivanisevic.
"When you get to a certain level, there's only so many people that kind of understand what you're going through, kind of know what it takes to break through at that level. I'm not really surprised by the trend," said Roddick at a media call to promote the 2015 PowerShares Series tennis tour.
"I view these coaches almost like quarterbacks in the NFL. When things go right, they probably get a little too much credit. Should they go wrong, they'll probably get the lion's share of the blame.
"At the end of the day, most of these players were really good or great players before they came along. It's just nice to have a voice beside you that you can put stock in their opinion confidently."
Roddick was one of the first to appoint a high-profile former player as coach, working with Jimmy Connors from 2006-2008. Connors also had a disastrous stint with Maria Sharapova, lasting just one match together in 2013.
Roddick has no plans to be the latest big name making the transition from court to players' box: "I don't really have any interest in coaching right now," he said. However, Roddick's friend and rival James Blake has been working with young American player Jack Sock this year on a part-time basis. The former world No.4 has overseen Sock rise from outside the top 100 at the end of 2013 to a career-high No.42 in the world.
"I'm definitely not in the role of being the day-to-day coach. I help with some of the big-picture type things, keep the mindset the right way, make sure he gives the opponent enough respect. I think that's something a lot of the younger players overlook," said Blake.
"Some of the guys he's playing, I played too. I feel like I'm more of a mentor, someone helping guide him through some of the same situations I went through."
Roddick and Blake are both playing on the 2015 PowerShares Champions Series tour, with 12 separate events starting on March 24 in Salt Lake City, Utah.
…
How much has Stefan Edberg influenced Roger Federer during his remarkable comeback this year? Read Paul Newman's ananlysis in our January 2015 issue on sale now! Subscribe to the magazine today or download tennishead on iTunes.