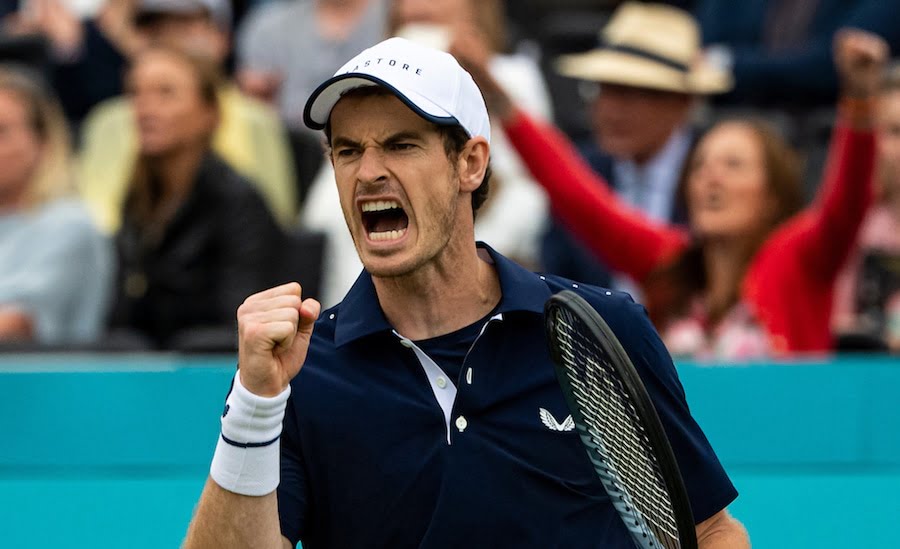 Andy Murray wants "bigger crowds and nicer atmosphere" in China, but he's not complaining
Andy Murray is through to the quarter finals of the China Open and is looking forward to having more spectators in the crowd and more of an atmosphere when he plays next
Andy Murray will face world No.5 Dominic Thiem in the quarter-final of the China Open in front of, he hopes, a large crowd. Murray is a big fan of playing in Asia but has admitted that this particular tournament has been hurt in terms of crowd numbers because of the Chinese National Day holidays.
Murray was speaking after his latest victory over fellow Brit Cameron Norrie when he was asked about the vibe of the tournament.
"I think as the tournament goes on, you tend to get better crowds towards the end of the week. Last couple of days in terms of, like, atmosphere, it's been not as good as you would like. I think because of the celebration, the holiday, I don't think so many people have come the last couple of days.
"I've always liked it. Playing in Asia, we get looked after very well. The tournaments are always very well-organized. We get to stay in nice hotels. We're looked after extremely well.
"There's nothing to complain about from a players' perspective. I don't know if I'm complaining about it, but I'd like it to be bigger crowds and nicer atmospheres. That normally comes as the week goes on."
Andy Murray is playing in his second tournament in consecutive weeks after a long break due to major hip surgery. His biggest test will come next week at the Shanghai Masters 1000 event where most of the top players are entered including the 'Big 3' of Nadal, Federer and Djokovic
Look ahead to the rest of 2019 with our guides to every tournament on the ATP Tour and the WTA Tour. If you can't visit the tournaments you love then do the next best thing and read our guide on how to watch all the ATP Tour matches on television in 2019. To read more amazing articles like this you can explore Tennishead digital magazine here or you can subscribe for free to our email newsletter here