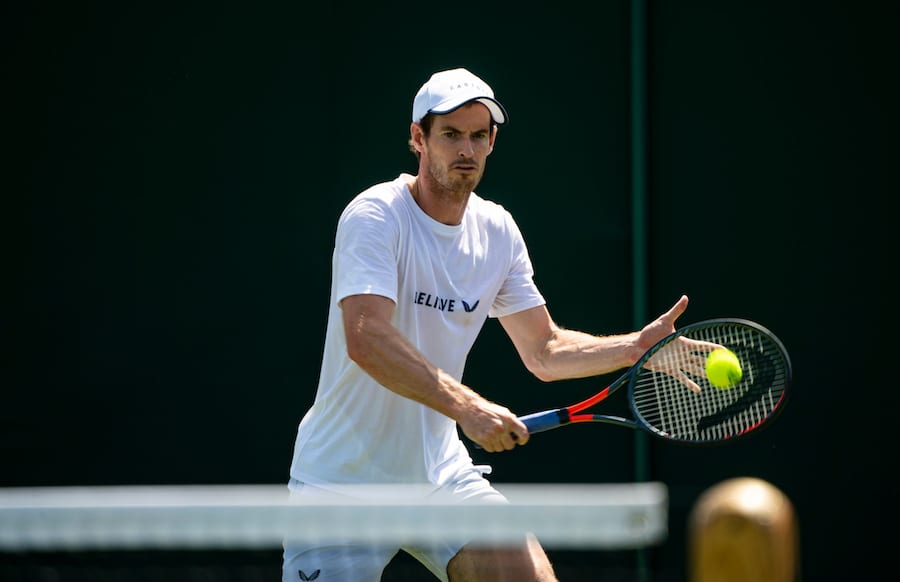 Andy Murray seen practising on hard court. Is he preparing for a singles return at the US Open?
Britain's all time greatest tennis player, Sir Andy Murray, has been filmed practising singles on a hard court which has raised hopes that he might play competitive singles at this years US Open.
Andy Murray last commented on his potential return to singles in a column on the BBC website when he said that the strength he needs to return to singles might take up to 12 months to find, but now he's been filmed practising singles on a hard court. Playing singles on a hard surface is probably the toughest form of tennis that he could put his body through at the moment. Hard courts have much less 'give' in them and the movement is more jarring than other surfaces like grass and clay, which is an encouraging sign for Murray fans that he's prepared to put himself through this strain.
To see him practising singles rather than doubles is also exciting for Murray fans as it means that he has that target in his mind.
Grass court season ✅
Hard court season ➡@andy_murray is back to work at the National Tennis Centre ? pic.twitter.com/wwSl7jUll3

— LTA (@the_LTA) July 18, 2019
In his recent article Murray said, "During a hip resurfacing operation, where the head of the femur is capped by metal, a lot of muscles are severed and stitched back up so it takes a lot of time and needs hard physical work to recover properly. That strength is not going to come back in just three or four months, it could take nine or 12 months. I need to get those muscles back to a certain level before I can go on a singles court and try to play best of five sets, otherwise I could do damage if the strength isn't there. I'm happy to be pain free and want to get my hip as good as it can be, then once it is strong again I can get back to competing."
Only Murray knows how he feels and undoubtedly he will wait until he's 100% ready to play a gruelling 5 set set singles match again, but the signs are encouraging that this time will be sooner rather than later.
Look ahead to the rest of 2019 with our guides to every tournament on the ATP Tour and the WTA Tour. If you can't visit the tournaments you love then do the next best thing and read our guide on how to watch all the ATP Tour matches on television in 2019. To read more amazing articles like this you can explore Tennishead magazine here or you can subscribe for free to our email newsletter here