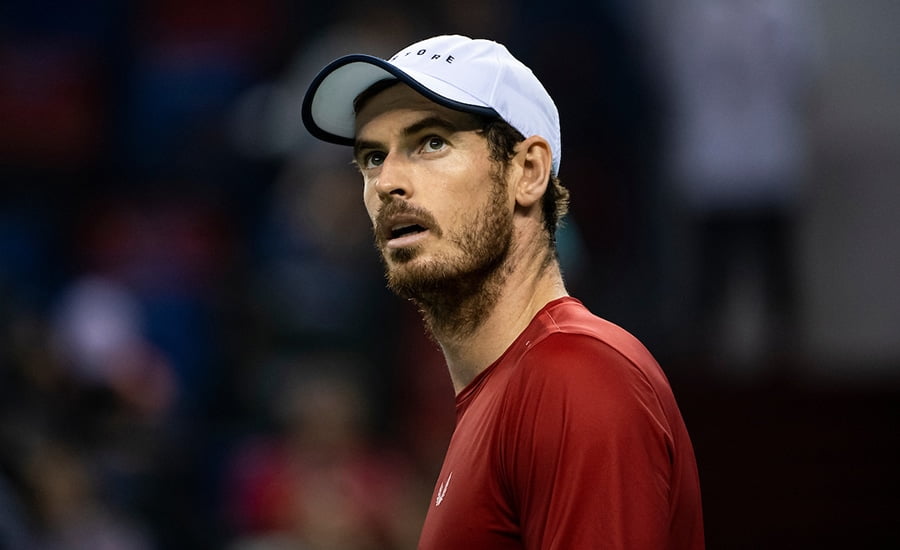 Andy Murray OUT of Australian Open after falling to pelvic injury
Andy Murray will not make his singles Grand Slam return at the Australian Open after failing to beat injury in time.
The 32-year-old essentially announced his retirement from tennis at last year's Australian Open, but has since been through a gruelling surgery and recovery, and was hoping to make it a fitting scene for his return to the biggest stage in 2020.
However, a pelvic injury has put paid to those plans and, although it is not thought to be serious, he has opted to withdraw as a precaution.
He is back hitting a ball again in practice, but has taken the decision to err on the side of caution and delay his return, meaning he will miss the ATP Cup as well.
"I've worked so hard to get myself into a situation where I can play at the top level and I'm gutted I'm not going to be able to play in Australia in January," Murray said Saturday.
"After the AO (Australian Open) this year, when I wasn't sure whether I'd be able to play again, I was excited about coming back to Australia and giving my best, and that makes this even more disappointing for me.
"Unfortunately I've had a setback recently and as a precaution, need to work through that before I get back on court competing."
Tennis Australia chief Craig Tiley. added: "I know how excited Andy Murray was about coming back to compete in Australia in January, and how disappointed he is not to make it for 2020.
"Although we will miss him in January, we wish him all the very best for his recovery and look forward to seeing him back on court very soon."
Murray picked up the injury ahead of the Davis Cup last month and will now miss the ATP Cup as a result too, and he will now focus on making the Montpellier Open in February.
Keep up to date with all the action at our tennis news section. Win amazing tennis prizes by entering our competitions. Learn more about your favourite players including Roger Federer, Rafa Nadal and Novak Djokovic. Check out the latest kit in our tennis gear reviews. Receive regular updates with our legendary newsletter or read in depth features with stunning photography in tennishead magazine. Can't visit the tournaments you love? Check out our guide on how to watch tennis on TV. Don't miss a thing with our Live Scores service. Follow tennishead on social media at Facebook, Twitter, Instagram & YouTube