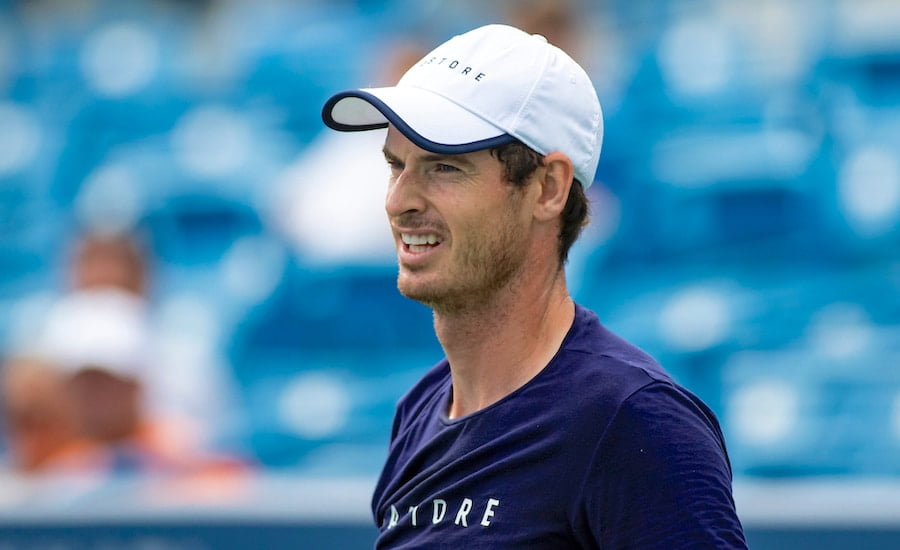 Andy Murray makes unselfish US Open gesture
Andy Murray is back playing competitive singles but he's not letting himself get carried away and his generous spirit is still evidenced by his decision not to take a wildcard into the 2019 US Open
Andy Murray won't play the US Open this year even though he was offered a wildcard by the USTA organisers. He's decided that, after losing in 2 sets to Frenchman Richard Gasquet at the Cincinnati Masters 1000, he isn't fit enough to play gruelling five-set matches in the heat of New York.
Murray was speaking to the press after his loss to Gasquet when he said, "We were hoping to maybe hold a wild card until a little bit closer to the time to see how I feel and get some matches hopefully and a bit of practice.
"[It was] a decision I made with my team. I didn't want to take a wild card today because I just didn't know how I was going to feel after a match. I felt like I wanted to be fair for me to maybe try and get a couple of matches in before making a decision like that.
"If I would have taken the wild card and then not played, then I would have been getting loads of questions about my hip and, 'Why has he turned it down? Is something wrong? What's the problem'?
"It was more likely that I was not going to [play], because although I did fine in the match today, physically, my legs felt quite heavy at the end of the match, and that's probably not going to change a whole lot in a couple of weeks."
This unselfish decision by Murray gives another player the chance to play at the US Open and is typical of the classy Murray who has always made sure that every decision he takes isn't just in his own best interest but also in the interest of other players, fans, friends and family.
Murray will now look for doubles partners for both the men's and mixed events at the US Open and will possibly play in the men's singles at next week's Winston Salem Open.
Look ahead to the rest of 2019 with our guides to every tournament on the ATP Tour and the WTA Tour. If you can't visit the tournaments you love then do the next best thing and read our guide on how to watch all the ATP Tour matches on television in 2019. To read more amazing articles like this you can explore Tennishead magazine here or you can subscribe for free to our email newsletter here