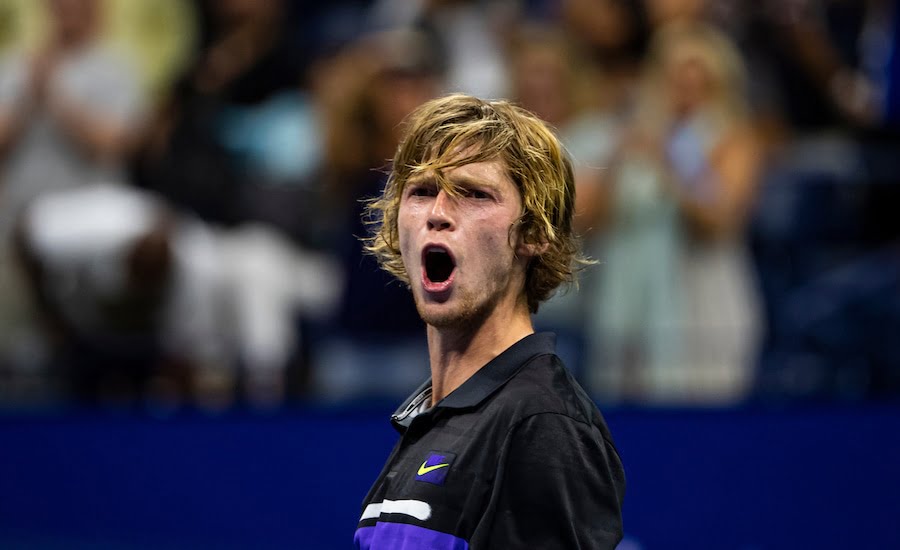 Andrey Rublev tournament schedule 2020
Russian tennis player, Andrey Rublev, secured himself yet another ATP title in 2019 after going pro in 2014. Will 2020 be his year?
Andrey Rublev was granted the best birthday present in 2019. The 22-year-old won the Kremlin Cup in his home country on 20 October 2019, defeating French player Adrian Mannarino. The last time the Russian player won an ATP title was in 2017 at the Croatia Open. The youngster appears to have his best results at clay tournaments, but he hasn't made a claim to which court he prefers.
Rublev sustained a back injury in 2018 at the Monte Carlo Masters, which caused him to miss out on competing at the French open and Wimbledon of the same year. He was able to rejoin active play in the 2018 US Open, but unfortunately was defeated by Jeremy Chardy in the first round. The player also had to pull out of part of the 2019 season due to a wrist injury. He clearly came back fighting despite his time out of the game, managing to secure over 30 singles wins in the 2019 season once he returned.
Rublev started the 2019 season at No.84 and fell to No.115 in February 2019. However, he proceeded to rise higher and higher throughout the rest of the year finishing at No.23. Will he be able to continue this impressive climb in the 2020 season?
For more Andrey Rublev news click here
Andrey Rublev provisional 2020 schedule is as follows:
JANUARY
Qatar Open (January 6 – 11)
Australian Open (January 20 – February 2)
FEBRUARY 
Open Sud de France (February 3 – 9)
Rotterdam Open (February 8 – 16)
Open 13 Provence (February 17 – 23)
MARCH
BNP Paribas Open (March 9 – 22)
Miami Open (March 25 – April 5)
APRIL & MAY
Rolex Monte-Carlo Masters (April 13 – 19)
Barcelona Open Banc Sabadell (April 20 – 26)
BMW Open (April 25 – May 3)
JUNE
Noventi Open (June 15 – 21)
Nature Valley International (June 19 – 27)
JULY
Wimbledon (June 29 – July 12)
Hamburg European Open (July 13 – 19)
AUGUST
Citi Open ( August 1 – 9)
Coupe Rogers (August 7 – 16)
Western and Southern Open (August 15 – 23)
US Open (August 31 – September 13)
SEPTEMBER 
St Petersburg Open (September 21– 27)
OCTOBER 
China Open (October 4 – 11)
Rolex Shanghai Masters (October 11 – 18)
VTB Kremlin Cup (October 19 – 25)
Erste Bank Open (October 24 – November 1)
NOVEMBER 
Rolex Paris Masters  (November 2 – 8)
Look ahead to the rest of the tennis year with our guides to every tournament on the ATP Tour and WTA Tour. Can't visit the tournaments you love? Read our guide on how to watch all the ATP Tour matches on TV. For more news, explore Tennishead magazine here or subscribe to our free email newsletter here.