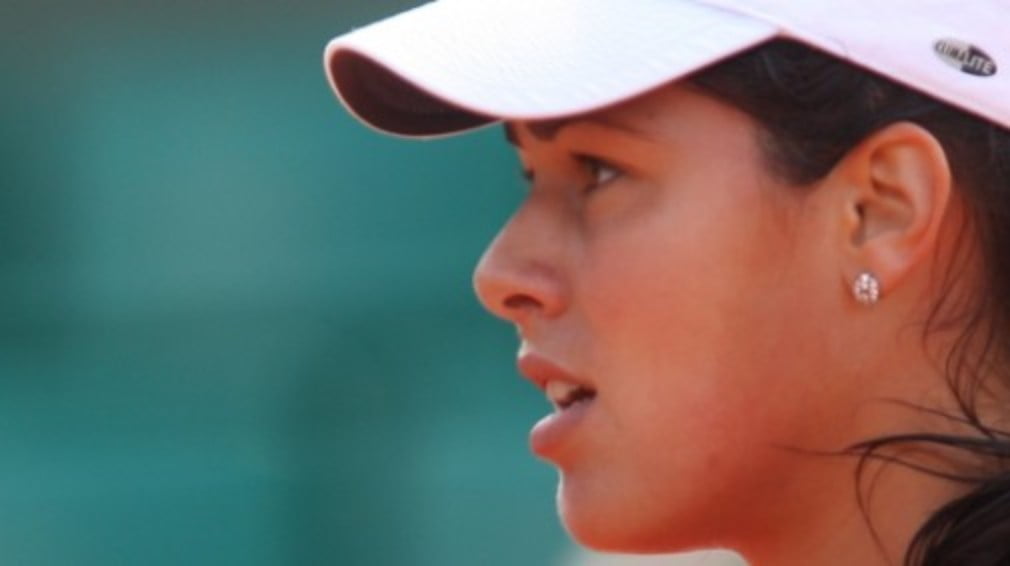 Ana Ivanovic needs a boyfriend
Originally published on 26/02/10 11:16
Times are tough for Ana Ivanovic. Her season has been plagued by bad form and bad luck since she won her first Grand Slam in Paris and became the world No.1.
The Serb suffered another premature exit this week in Moscow, despite having had two match points against Dominika Cibulkova.
"Ana could benefit from a bit of romance"
I am really angry with myself – I dont know whats going on," she said afterwards. "I had plenty of chances to win, I even served really well and to top it all I had match points – but it was all in vain. I am very disappointed I failed to win the match."
Back home fans are desperate to help the Serbian sweetheart end a terrible run of form that now reads won six, lost six since the French Open.
So desperate, in fact, that some have suggested that Ana should follow in her opponent's footsteps and find herself a man.
Cibulkova's current run of form on the Tour coincides with her budding relationship with French firecracker Gael Monfils – who also appears to have benefitted since the pair hooked up just before the French Open, where he reached the semi-finals.
Coupling up appears to be in vogue on the women's Tour right now. Sharapova's found Serena Williams in recent times – and look how their seasons are panning out.
A boyfriend could improve her tennis – but what Ivanovic really needs is sound psychological support. That's the opinion of one of Serbia's leading psychologists, Mladen Kostic.
"Sure, Ana could benefit from a bit of romance," he told Serbian reporters. "I'm sure she is now unhappy, probably angry with herself because of poor results."
But before potential suitors start pricing up air fares to Belgrade, Kostic warned that Ana, now more than ever, needed to find Mr Right if she is to turn her season around.
"If she'd fall in love too much, especially with some boy whose intentions are murky, it would create a whole new problem hampering her return to form."
"Most importantly, she really needs a good psychologist."
But not all Serbs believe that Ivanovic is in the dire straits some make out. Serbian tennis guru Radmilo Armenulic accepts that Ivanovic is currently experiencing a "psychological crisis" but stressed that he is "not worried."
"Ana even plays fairly well, yet losses come and it frightens her. That isn't unusual in tennis," Armenulic told Serbian newspaper Blic. "My advice: Ana, you must overcome it, just play much and think not of losing."
President of the Serbian tennis organization Slobodan Zivojinovic agreed that it is just a matter of time before Ivanovic turns it round.
"Ana suffered an unlucky injury and has had only 11 matches since Roland Garros," the former Yugoslavian player explained. "That is the worst for a professional tennis player.
"Soon something is going to snap into place – maybe next week in Zurich – and she will be back."
Ivanovic, who will turn 21 next month, simply says she "is healthy, happy to able to be on court in the first place" after her injuries, and plans to play as "many matches to return to old form."
But let's be honest – if she was looking for a man, she wouldn't be short on offers.