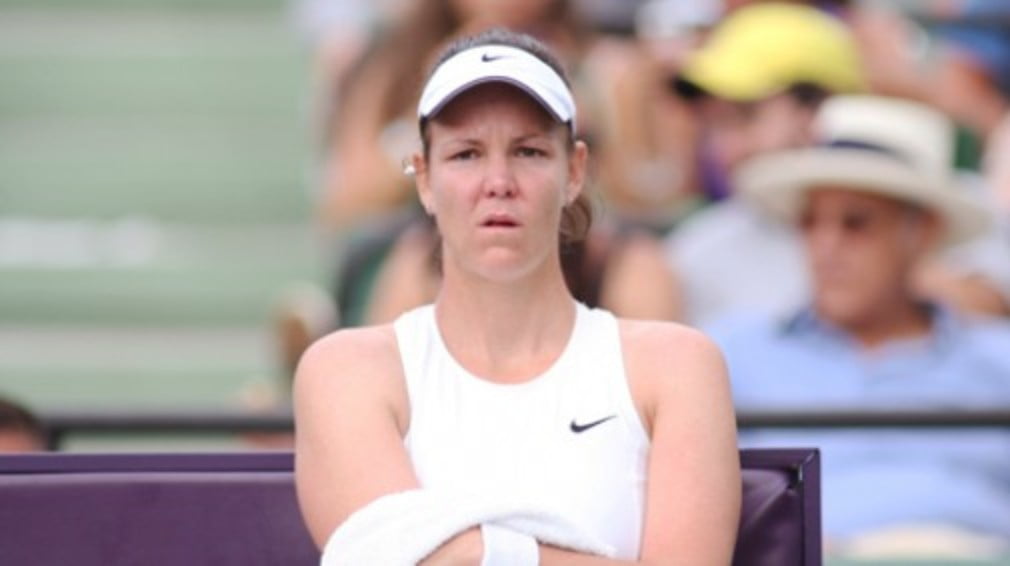 American trio brought to their knees
Originally published on 26/02/10 11:06
Wimbledon champion Venus Williams has withdrawn from next week's Los Angeles Classic with tendonitis in her right knee, tournament organisers announced on Friday, joining fellow US Olympic hopeful Lindsay Davenport on the sidelines.
Williams has not played a tour match since beating her sister Serena for her fifth Wimbledon title, while Davenport was also forced to pull out of the event with the same knee injury that ruined her grass-court season.
Jelena Jankovic, Svetlana Kuznetsova and Serena Williams are the event's top three remaining seeds, although Williams' involvement looks doubtful after she retired from her Stanford semi-final.
Her first appearnace at the Bank of the West Classic came to an abrupt end as a left knee injury forced her from the court against Aleksandra Wozniak. The Canadian No.1 was in control of the match, racing out to a 6-2 3-1 lead before the American No.1 pulled out.
"In the middle of the first set she started looking at her legs and I wasn't sure what was bothering her," Wozniak said. "I was really just focusing on me and my game, and staying aggressive. I knew I was playing a big champion today so I had to keep my cool. You have to play your best against players like Serena.
"The way the match ended was unfortunate, but I'm happy to reach my second final. My first final was at a Tier IV event on clay last year. And coming out of the qualifying is not easy, because I've played a lot of matches in one week."
Williams' struggles didn't begin during the semi-final; the pain began earlier in the day. "It was hurting in practice and I didn't really practice for too long because of it," Williams said.
"After I got off the court it was really swollen. I've been playing a lot of tennis since Miami, especially for me, and these hardcourts can be tough on the body. My main goal now is being at the Olympics – I don't have any plans of not going to Beijing."
Wozniak will face No.6 seed Marion Bartoli in the final, after the Frenchwoman turned her head-to-head record against Ai Sugiyama on its head
She beat the Japanese veteran with a straightforward 6-3 6-3 victory. Bartoli hadn't beaten Sugiyama in their five previous encounters, three of which ended in easy straight set wins.