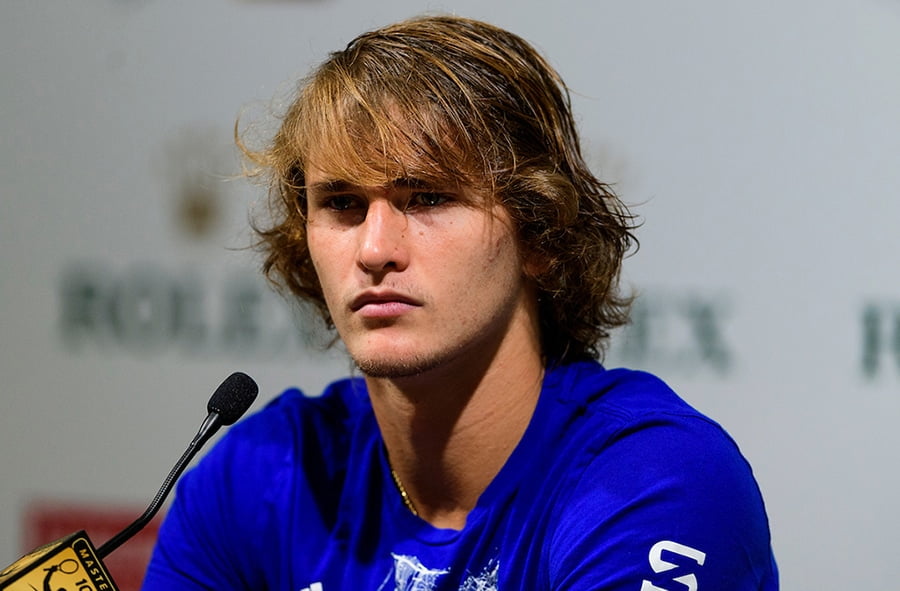 Alexander Zverev reveals off-court problems may lie behind Wimbledon exit
Alexander Zverev has suggested that off-court problems may lie behind his current struggles following his first-round Wimbledon exit.
The world number five lost 4-6, 6-3, 6-2, 7-5 to Czech wildcard Jiri Vesely, before candidly revealing all is not well away from tennis.
"Physically I'm fine," Zverev told reporters after his defeat. "I can play 10 sets, no problem. I don't really get tired. Yeah, mental, I mean, I get down on myself a lot.
"But, yeah, I don't think it's neither of those because mentally I showed I'm quite strong in the last few years.
"It's different things I think right now. Life is also one thing. Everything that happens outside the court affects you. In the last two days, I would say are very rough for me personally.
"I'm not going to get into details, but I'm just saying. I have to fix that to play well on the court."
Zverev has developed something of an unwanted reputation for himself for under-performing at Grand Slam sin his young career so far.
He has never been further than the quarter-finals at a major, and that appears to be playing on his mind too.
"It was kind of a typical Grand Slam match for me," he added. "I started off well, then one or two things don't go my way, and everything kind of a little bit falls apart.
"Yeah, I'm not very high on confidence right now. When I get to the important moments, I had, what, five, six breakpoints in the fourth set alone, [and I] can't take any of those.
"So, yeah. I didn't lose this match on tennis. It's just, yeah, my confidence is below zero right now."
Zverev has been locked in a legal dispute with former manager Patricio Apey since March, but it is unclear whether that is the issue to which is is referring.
Enjoy Wimbledon even more with our exclusive, 164 page, 'Guide to Wimbledon 2019'
To find out how to get tickets for Wimbledon this year read our 9 point guide here
For all the latest Wimbledon news before, during and after the tournament make sure you bookmark our 'Wimbledon News' section here
If you can't visit the tournament then do the next best thing and read our guide on how to watch Wimbledon on television
To read more amazing articles like this you can explore Tennishead magazine here or you can subscribe for free to our email newsletter