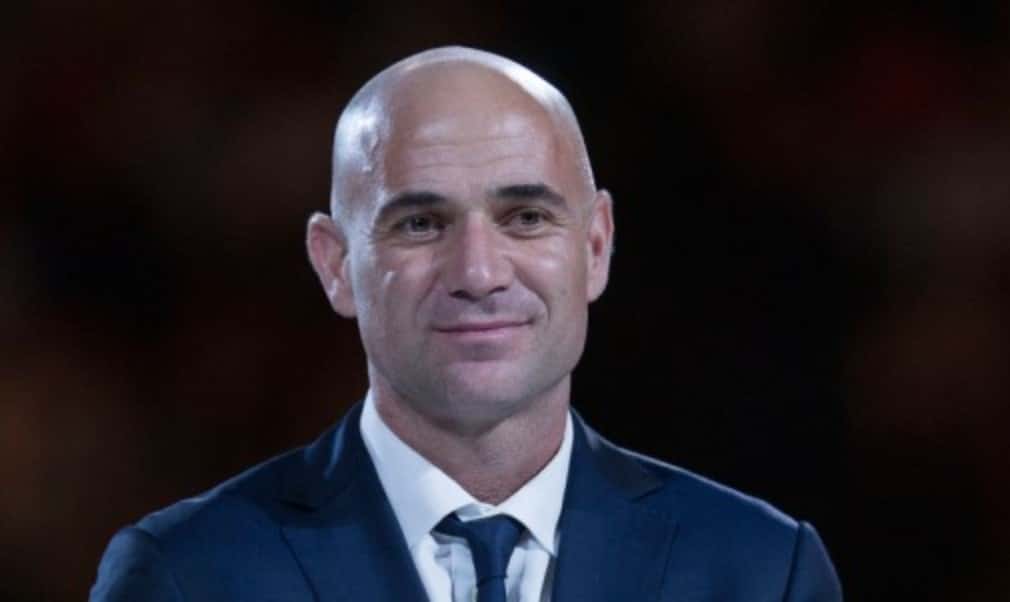 Agassi relishing return to London
Originally published on 26/02/14
Agassi and Sampras will go toe-to-toe at Earls Court 2 on March 3, one half of a London double header featuring Ivan Lendl versus Pat Cash, a rematch of the 1987 Wimbledon final.
It is the first time that London has hosted an exhibition as part of World Tennis Day, but Agassi, who won his maiden Grand Slam at Wimbledon in 1992, believes playing in the UK helped define him as a player.
"The last time I played in London was for the opening celebration for the roof on Centre Court [in 2009] but I've been there a handful of times since to enjoy the city," Agassi said.
"I always look for excuses to stop off there and I can't think of much of a better one than to step on the court with Pete – it brings back a lot of memories but for me it is an excuse to engage with people who really made my career I believe what it is today.
"I learned so much from Wimbledon, I learned so much from the people, from getting over that finish line for the first time. It's a place where my wife shined, it's a place where I learned how to bow, where I learned how to grow up, so a lot of memories come flooding back when I am there, I really enjoy being there and I look forward to any excuse to coming."
After making his Wimbledon debut in 1987 (the year Cash beat Lendl in the final and started the tradition of climbing up to the player's box to celebrate with his friends and family), Agassi, who lost in the first round with a straight-sets defeat to Henri Leconte, did not play at the grass court major again for four years.
Agassi, who objected to the tournament's predominantly white dress code, returned to the All England Club in 1991 and a year later won the first of his eight majors on Centre Court.
"My first experience in England was not a good one," admitted Agassi. "It was a time in my life I felt very overmatched by big cities and cultures and add on top of that playing on a surface that was very foreign to me, I felt like an intruder in the very event I was playing in.
"The way it worked as far as court times, not to mentioned being dispatched by Henri Leconte in 47 minutes didn't add to my experience on Court Two. Really I just felt like I was playing in an overgrown dolls house. It was a bizarre, out-of-body experience for me and it left me not wanting to come back for a number of reasons, which I didn't for three or four years."
However, Agassi, who spent 101 weeks as world No.1, believes he has a special relationship with British tennis fans.
"When I gave in to what Wimbledon means in our sport and what Wimbledon means in my life and career, I showed up and was embraced and forgiven, and as a result of that it was very easy for me to return that generosity in kind.
"I think it was a relationship that grew to be very unique, so every time I played after that, regardless of whether it was a good showing or not, there was a lot of faith we always maintained in one another and it helped me accomplish a lot of dreams."
World Tennis Day takes place on March 3. For more information visit worldtennisday.com