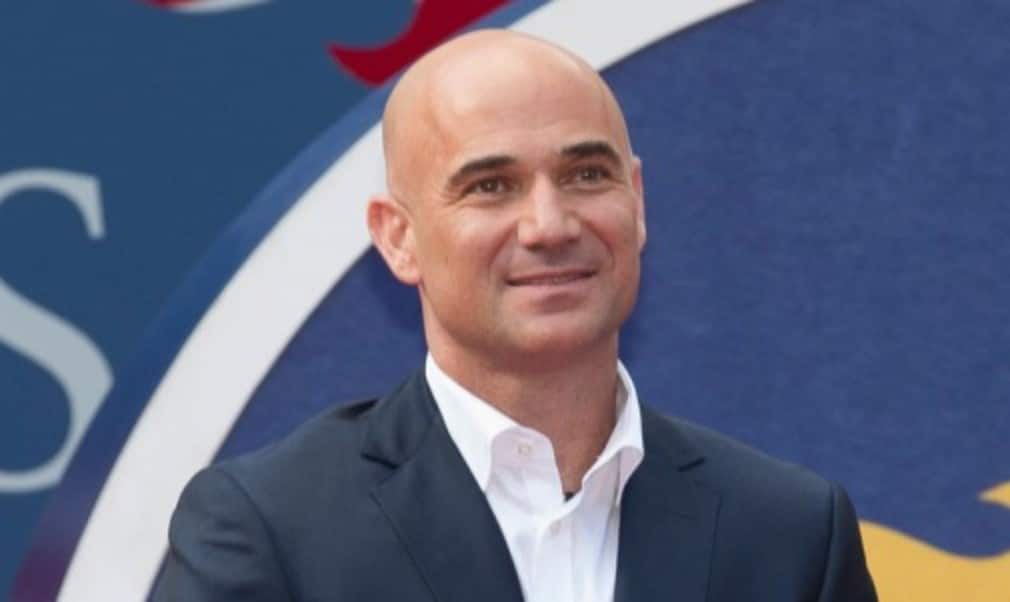 Agassi not tempted by coaching role
Originally published on 06/03/14
Agassi, who won 60 ATP titles in his career, was in London for World Tennis Day, when he defeated long-time rival Pete Sampras 6-3 7-6(1) in an exhibition at Earls Court 2.
The 43-year-old, who has two children, Jaden, 12 and Jaz, 10, with wife and former women's No.1 Steffi Graf, dedicates much of his time to his philanthropic efforts, the Andre Agassi Foundation for Education.
Many former top players have moved into coaching in recent months. Ivan Lendl started the trend when he started working with Andy Murray in December 2011, and the likes of Boris Becker (coaching Novak Djokovic), Goran Ivanisevic (Marin Cilic), Stefan Edberg (Roger Federer), Sergi Bruguera (Richard Gasquet) and Michael Chang (Kei Nishikori) have all followed.
However, while Agassi believes he had many of the attributes to become a successful coach, the eight-time Grand Slam champion said he could not take on a full-time role.
"I think as a player who had to think for a living, I wasn't blessed with the athleticism of some, I had some strengths out there on the court, adapting and overcoming and problem solving became a strength of mine," Agassi said. "Seeing the game through somebody else's eyes and figuring out how to make them better, all that sounds like a very satisfying experience, [but for] the commitment that is required being away from home.
"I love talking about the game, I love sharing insight about the game, I feel like I could certainly contribute a lot because I spent a lot of time studying and learning what the game is and what people need. All that sounds very enjoyable to me except that it's a full-time job and I just don't have room for that in my life at this stage."
However, Agassi, who also has a line of gym equipment, Bilt, with former trainer Gil Reyes, has refused to rule out coaching in the future.
"Never say never," he said. "I have multiple challenges that are taking my energies [at the moment]. For me just to get on the court and feel good healthy and know I am hitting the ball well and be able to bring something to the table, to a sport that gave me this platform in life, is very important to me so I make time to do that, but maybe one day it will take on a bigger role."