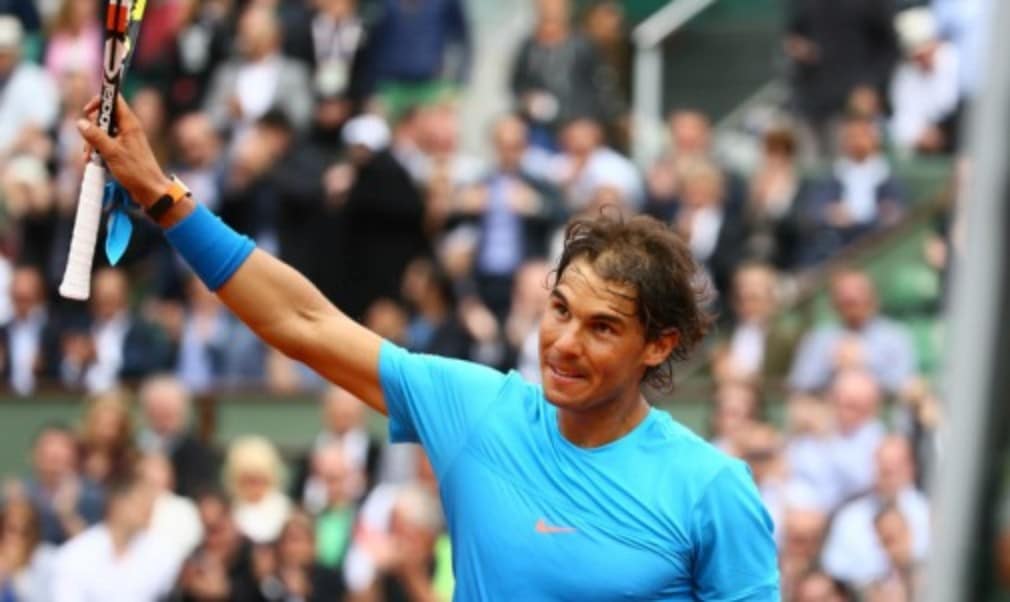 'Against Rafa you have to play your best tennis'
Originally published on 28/05/15
[2012]
Nadal treats his friends and fellow Spaniards the same way he handles his greatest rivals. Having beaten Argentina's Juan Monaco, one of his closest friends, for the loss of only two games in the fourth round, Nadal beat his fellow countryman, Nicolas Almagro, 7-6(4) 6-2 6-3 in the quarter-finals.
Almagro, attacking his opponent at every opportunity, played "one of the best matches I can play against Rafa" but lost to him for the eighth time in a row. "I knew exactly what my game would be," Almagro said. "I knew that I would give everything I have to give, because I know that against Rafa you have to play your best tennis. I knew I would make mistakes – maybe more than what I anticipated – but I wanted to fight all the way against him."
This was the first year since 1973 that the tournament did not finish on a Sunday. Rain forced Nadal's final against Djokovic to be called off for the day with the Spaniard two sets to one up. Nadal, who had struggled in the damp conditions late the previous evening, took charge when the match resumed on the Monday to win 6-4 6-3 2-6 7-5.
Nadal's route to the 2012 French Open title

R1 Simone Bolelli (ITA) 6-2 6-2 6-1

R2 Denis Istomin (UZB) 6-2 6-2 6-0

R3 Eduardo Schwank (ARG) 6-1 6-3 6-4

R4 Juan Monaco (ARG) 6-2 6-0 6-0

QF Nicolas Almagro (ESP) 7-6(4) 6-2 6-3

SF David Ferrer (ESP) 6-2 6-2 6-1

F Novak Djokovic (SRB) 6-4 6-3 2-6 7-5
This is an excerpt from "Ma9nifique" in tennishead Volume 6 Issue 2. As Rafael Nadal attempts 'La Decima' in Paris, we recall the Spaniard's nine Roland Garros victories and speak to some of the men who failed to stop him. To read the full article, subscribe to the magazine today or download the latest digital magazine, available on Apple and Android devices.