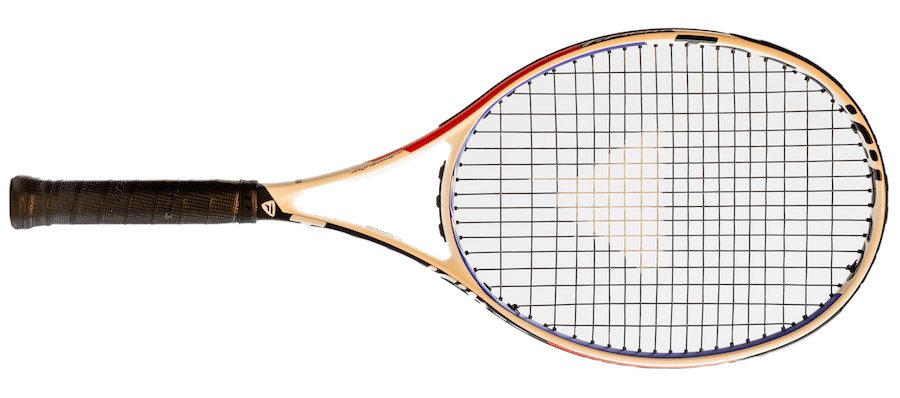 Advanced racket reviews & play test: Tecnifibre T-Fight 300
Professional players become very attached to their rackets, it can come down to the look, the weight, how easy they feel they can swing through the air. In fact, many top players stay with the same manufacturer for the duration of their careers. We decided to test and review the latest advanced rackets on the market to see what the difference is between 8 of the top brands on the market including the Tecnifibre T-Fight 300
Now, that can trickle down to advanced level players – top club competitors, those in performance squads or juniors eager to break onto the pro circuit. At tennishead we understand this is a serious decision, so we have put together a series of play tests and reviews for the leading rackets on the market aimed at advanced players.
Here, tennishead reviews and play tests the Tecnifibre T-Fight 300 or buy this racket now with a 5% tennishead discount and free premium string upgrade
Background to the Tecnifibre T-Fight 300
The T.Fight range is the pure signing of one of the youngest brands in the rackets world. Inspiration from the traditional oval head and square section, which have shaped generations of competitors, to provide a competitive racket with controlled power. The rectangular section combined with the dynamic stringing pattern make this an essential racket for the aspiring generation; New balls, please!
Softer feel for muscle integrity and less fatigue. Better and quicker communication to your hand. Solid construction for long lasting performances. Exclusive PU construction for the head & handle areas. Higher dissipation of the vibrations for more comfort
Featured technologies
Dynacore: Unmatched combination of flexibility and torsion stability. Constant feel and long lasting performance for aggressive players
Synergy Link: Construction of bumper gromet made of polyurethane (PU), which offers 18% additional shock absorption for more comfort.
The play test
"I thought the head was pretty heavy in comparison to the handle. So, whenever I was pushed out wide or running anything down, when I tried to get around it I felt the head was still behind me. That made me mistime balls and I found it kind of pushed you to play the line instead of cross court.
"I found it a little bit harder to whip up spin, with this head, trying to get that necessary rotation was a lot easier with a racket like the Mantis," explained Will.
"It might suit somebody else with impeccable timing, perhaps a flat hitter without too much topspin, because if you're in position, hit it sweet, then this will fly. Passing shots with this were unbelievable, you could just stand there and swing. I was really drilling it so the power is up there, but maybe just off the level of control we need."
Technical specifications
Even though you've been playing tennis for a while and have probably bought and used multiple different rackets, do oyu really know what all the different technical specifications mean and how they influence the racket you use? Make sure you have all the knowledge by reading our guide to tennis racket specifications here
Tecnifibre T-Fight 300
RRP ⇒ £190
Head size ⇒ 98sq inches
Weight ⇒ 300g
String pattern ⇒16×19
Balance ⇒ 330mm
Beam ⇒ 22.5mm/22.5mm/21.5mm
Length ⇒ 27in
String tension ⇒ 49-55lbs
Buy this racket now with a 5% tennishead discount and free premium string upgrade
For more advanced racket reviews and play tests of the all the best rackets on the market try our Gear section
Now watch what happened when the tennishead experts tested 8 of the best new advanced rackets on the market, including the Head Graphene 360 Radical MP, in our 2019 testing day (Big thanks to Jack from JackMansfieldVideography.com):
Look ahead to the rest of 2019 with our guides to every tournament on the ATP Tour and the WTA Tour. If you can't visit the tournaments you love then do the next best thing and read our guide on how to watch all the ATP Tour matches on television in 2019. To read more amazing articles like this you can explore Tennishead magazine here or you can subscribe for free to our email newsletter here