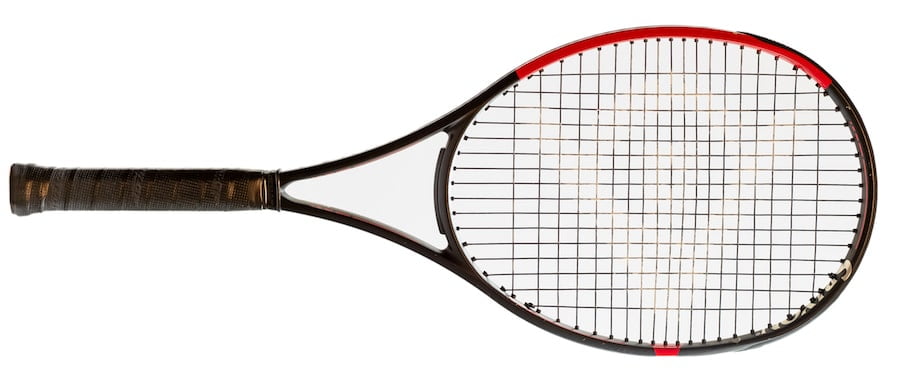 Advanced racket reviews & play test: Dunlop CX 200
Professional players become very attached to their rackets, it can come down to the look, the weight, how easy they feel they can swing through the air. In fact, many top players stay with the same manufacturer for the duration of their careers. We decided to test and review the latest advanced rackets on the market to see what the difference is between 8 of the top brands on the market including the Dunlop CX 200
Now, that can trickle down to advanced level players – top club competitors, those in performance squads or juniors eager to break onto the pro circuit. At tennishead we understand this is a serious decision, so we have put together a series of play tests and reviews for the leading rackets on the market aimed at advanced players.
Here, tennishead reviews and play tests the Dunlop CX 200 or you can buy this racket now with 5% tennishead discount and a free premium string upgrade from our chosen tennis specialist retail partner AllThingsTennis.co.uk
Background to the Dunlop CX 200
Blend control with power
Take control of the game with the precision of the CX 200. Packing extra power and spin, this racket is fast and maneuverable. Ideal for advanced and intermediate players.
Powered by Srixon. The new CX Series features an exciting new technology – Sonic Core made with Infinergy®, by BASF – a super elastic material, with the benefit of being very light, the perfect match to meet the demands of the modern day player.
Play Harder. Infinergy® foam developed by BASF, the world's first E-TPU, has significantly higher rebound properties to other materials such as EPP, EVA and EPE. Material rebound tests show a 46% increase in rebound height vs original Sonic Core material. When Infinergy® foam is combined with the CX frame the result is a faster ball speed off the racket for more aggressive shot-making.
Play with maximum comfort. Sonic Core made with Infinergy® is located in the 2 and 10 o'clock areas of the racket, dampening impact shock and reducing frame vibrations by up to 37%, resulting a more comfortable hitting sensation and a reduced chance of injury.
Power Grid String Tech creates a 30% larger sweet spot, evenly distributing power across the string bed, allowing modern day players to hit the ball towards the top of the racket.

The play test
"I'm not really sure this racket suited me. It was pretty stiff in all aspects, not very forgiving if any shots were slightly off centre. I struggled with shots going short, you could generate sufficient top spin, but I felt it was particularly difficult to hit through the ball, the power fizzing off a bit before it reached the other end," was the assessment from Liam.
"However, I would suggest this racket for a player who adopts serve and volley a lot. The stiff nature of the frame would give them a real base."
There is the selling point of the CX range, which are frames that can really drive forward a doubles player's game.
For maybe lacking a punch in the power stakes, the canny string set makes this a very solid option, especially for an advanced player who relies on consistency.
Technical specifications
Even though you've been playing tennis for a while and have probably bought and used multiple different rackets, do oyu really know what all the different technical specifications mean and how they influence the racket you use? Make sure you have all the knowledge by reading our guide to tennis racket specifications here
Dunlop CX 200
Head size ⇒ 98sq inches
Weight ⇒ 305g
String pattern ⇒16×19
Balance ⇒ 325mm
Beam ⇒ 21.5mm/21.5mm/21.5mm
Length ⇒ 27in
String tension ⇒ 45-65lbs
Buy this racket now with 5% tennishead discount and a free premium string upgrade from our chosen tennis specialist retail partner AllThingsTennis.co.uk
For more advanced racket reviews and play tests of the all the best rackets on the market try our Gear section
Now watch what happened when the tennishead experts tested 8 of the best new advanced rackets on the market, including the Head Graphene 360 Radical MP, in our 2019 testing day (Big thanks to Jack from JackMansfieldVideography.com):
Look ahead to the rest of 2019 with our guides to every tournament on the ATP Tour and the WTA Tour. If you can't visit the tournaments you love then do the next best thing and read our guide on how to watch all the ATP Tour matches on television in 2019. To read more amazing articles like this you can explore Tennishead magazine here or you can subscribe for free to our email newsletter here