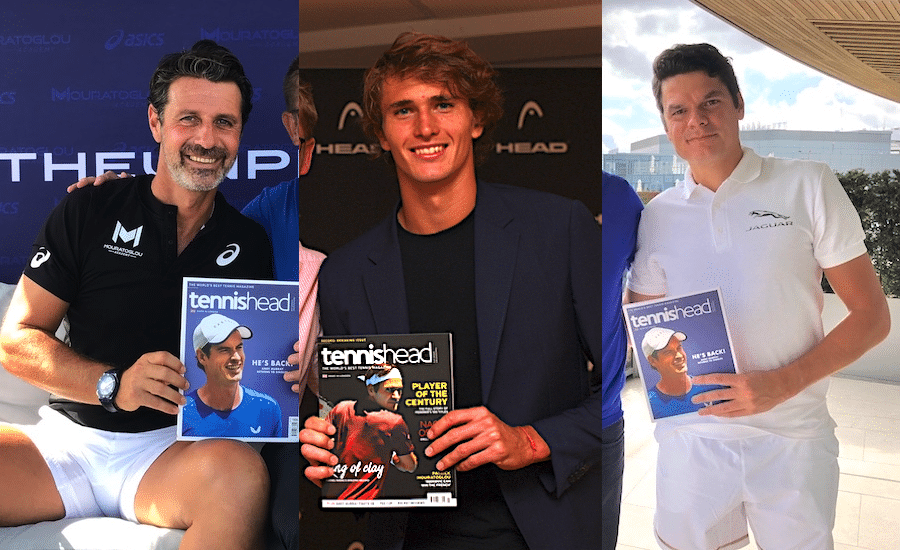 Tennishead is the World's best tennis content brand
We started out 10 years ago with Tennishead magazine and that has now grown to include a portfolio of Tennishead.net, Tennishead Facebook, Twitter and Instagram plus Tennishead Email Newsletter
"Our mission is to provide tennis fans and players with the best possible tennis content in the most engaging format on the most relevant platform for them"
So what do you actually get from Tennishead?
Tennishead CLUB
In 2020 we launched the Tennishead CLUB which offers membership to a unique club, quite simply the World's best tennis club.
Members benefit from receiving some of the world's best tennis products, coaching, training and content.
To learn more or to join us please visit tennishead.net/club
Tennishead magazine
4 times a year we deliver a luxurious delve into the wonderful world of tennis!

Long-form articles with stunning imagery and no expense spared on the production values

Opinion, analysis & always the truth from the World's best tennis writers and journalists

Honest reviews of the newest equipment out there

Behind the scenes insight into the world of the tennis professional and the tournaments they compete in

164 pages that will completely exhaust your thirst for tennis knowledge

Available in print or digital formats
Click here to view the print version of tennishead magazine and get your copy delivered right to your door
Click here to get the digital version of tennishead and start reading in seconds!
Tennishead.net
An unbelievably deep resource for the complete tennis content experience

Over 8,000 articles and growing every day

A huge focus on helping you to enjoy your tennis more and to play better

Articles, images, video

Advice and guidance on what to buy and where to buy it
Click here to access tennishead.net, our treasure trove of tennis knowledge
Tennishead Social Media & Newsletter
Quite simply it's a never-ending stream of tennis content delivered around the clock by the experts. You'll never miss a thing!
Follow us here so you will never again miss out!
Sign up for our FREE email newsletters here
But if you still need to ask us anything just shoot over an email to [email protected]