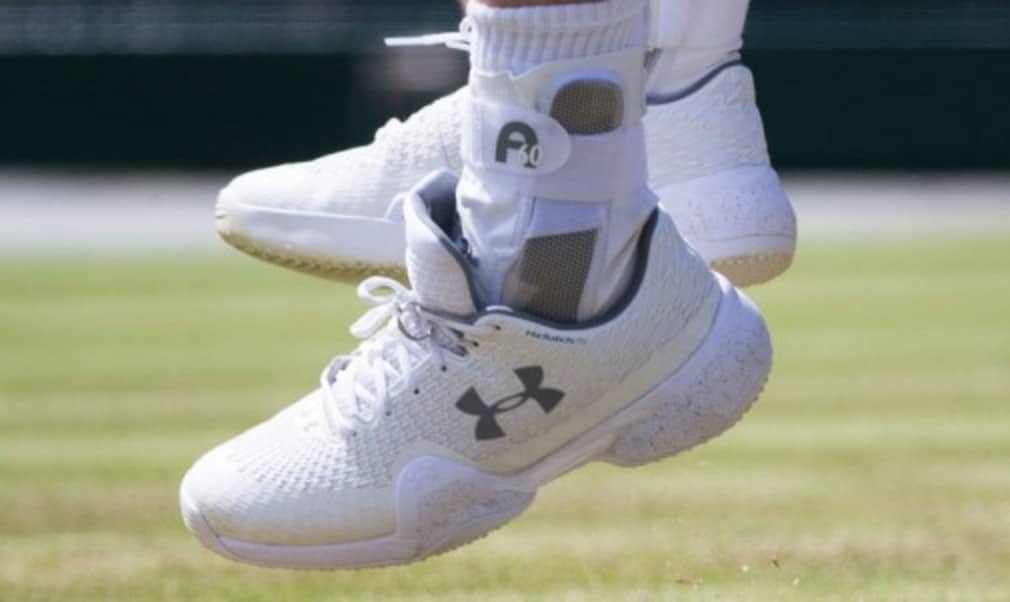 'A work in progress'
Originally published on 06/08/15
There have been plenty of factors to Andy Murray's upturn in fortunes in 2015, but here on the gear pages we like to think his move to Under Armour played its own little part. Murray is now not only the face of his clothing line on court, but actively involved in its evolution, as evidenced by his new grass court 'kicks'.
And we mean new – so new, in fact, that Murray is the only player set to wear them for some time. Under Armour's foray into tennis with Sloane Stephens and GB's two-time Grand Slam champ has seen the US brand, traditionally involved with American team sports, venturing into unknown territory. While Stephens has worn Under Armour shoes for some time under her current deal, when UA signed AM, they'd never produced a men's tennis shoe before.
Keen to honour their deal with Murray, they roped the Scot in on the design process. Speaking to Sports Illustrated in July, Under Armour vice president of footwear Josh Rattet described the brand's athlete-centric design process, which involved chasing Murray around Europe for him to try prototypes.
"We did a real autopsy of what he's worn, what is successful, what he likes and what he didn't like," Rattet said. "He is very in tune with his body, which is great for us on the product creation side, we can really uncover and build product that suits his needs."
The finished product almost made it in time for the French Open, but Under Armour opted to do more testing to hand Murray the ideal shoe for the grass season. The bespoke boot finally appeared at Queen's, where Murray won a fourth title.
That meant the Clutchfit Pursuit made its debut in low-profile white, a far cry from Under Armour's plans for Murray's livery heading into the US swing. Camo patterns and funky colours are on the way. As for the rest of us? Despite Murray's early success, Under Armour is still treating the 'born on court' Clutchfit Pursuit as a work in progress. Once both they and Murray are happy with it, production will be scaled up.