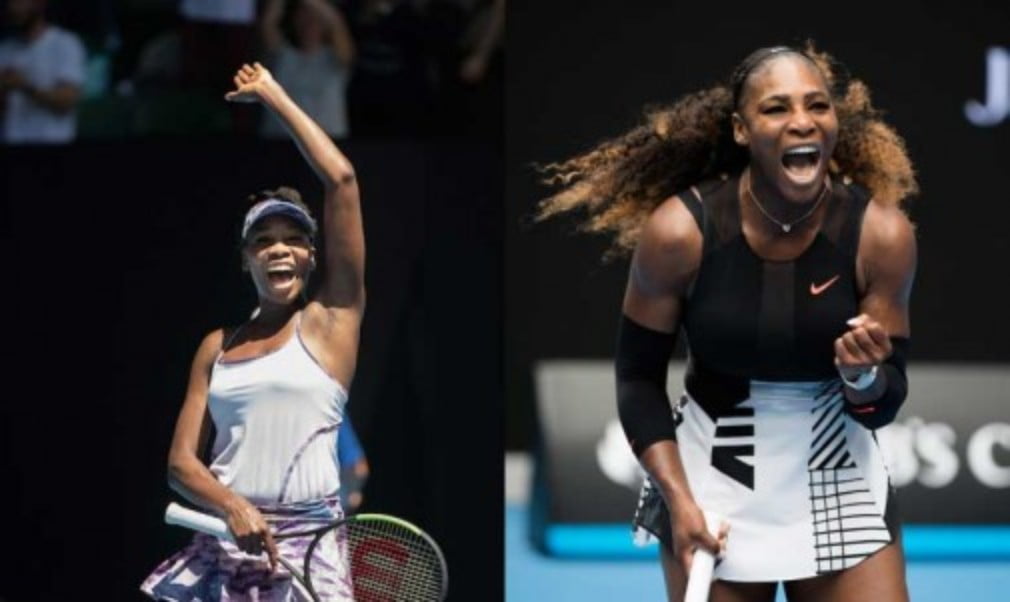 A familiar foe
Originally published on 27/01/17 00:00
Venus Williams has not competed in a Grand Slam final since 2009. Eight years is a long time in tennis, but her opponent is a familiar one.
They have done it hundreds of times as youngsters and as hitting partners, but for the 28th time in her professional career, Venus Williams will stand across the net from younger sister Serena.
Regardless of who lifts the Daphne Akhurst Memorial Cup on Saturday night, the winner will become the oldest Australian Open women's singles champion in history, surpassing the record that Serena set two years ago at the age of 33.
With a combined age of 71, the Williams sisters have been at the top of the women's game for almost two decades, winning 120 professional singles titles between them, including 29 Grand Slams, not to mention 23 doubles titles (14 majors).
But it could nearly have been so different had they chosen to walk away from the sport when the going got tough. Serena suffered a pulmonary embolism in 2011, while Venus was diagnosed with the auto-immune disease Sjogren's Syndrome later the same year.
But Venus always believed she would be back. Asked if she thought she might not get reach another major final, she replied: "Not at all. Even the matches I'm not winning, I'm still in control, normally, of every match that I have the opportunity. It's on my racket, always putting myself in position to be where I need to be."
"Clearly these matches are challenging, physically, mentally, all of that. It's a challenge. But I'm up for the challenge," added Williams, who beat Coco Vandeweghe in the semi-finals. "That's why I'm here. I'm not just here to hang out halfway around the world. This is a long way to come for a hangout session. Whether you win, lose or draw, it's very focused of why you're here."
It is the third time the pair will meet at the Australian Open, and for a third time, history beckons. Their first professional match came in Melbourne back in 1998, when a 17-year-old Venus beat Serena in straight sets in the second round. Five years later, their next encounter was no less momentous, as Serena beat her older sister in the final to complete a non-calendar year Grand Slam, to become only the third woman in the Open era to hold all four majors at once.
Now, 14 years later, Serena is chasing history once again, with a record 23rd Grand Slam title on the line but to have her sister sharing the court with her, the world No.2 says she feels like she can't lose.
"But after everything that Venus has been through with her illness and stuff, I just can't help but feel like it's a win-win situation for me," said the six-time Australian Open champion. "I was there for the whole time. We lived together. I know what she went through.
"It's the one time that I really genuinely feel like no matter what happens, I can't lose, she can't lose. It's going to be a great situation. It is definitely 100% the best-case scenario that I could have ever dreamt of."
While Serena, who is yet to drop a set in Melbourne after powering past Mirjana Lucic-Baroni in the last four, says she will approach the final just like any other match, she admits there will be differences.
"We definitely talk," she said. "I think now more so than anything. Nothing can break our family. If anything, this will definitely bring us closer together, knowing that I want to see her do the best that she can possibly do. I know that she definitely wants to see me do the best that I can do."
Venus Williams v Serena Williams

Serena leads the Head-to-Head 16-11
1998 Australian Open, V Williams d. S Williams 7-6(4) 6-1
1998 Rome, V Williams d. S Williams 6-4 6-2
1999 Miami, V Williams d. S Williams 6-1 4-6 6-4
1999 Munich, S Williams d. V Williams 6-1 3-6 6-3
2000 Wimbledon, V Williams d. S Williams 6-2 7-6(3)
2001 Indian Wells, S Williams d. V Williams W/O
2001 US Open, V Williams d. S Williams 6-2 6-4
2002 Miami, S Williams d. V Williams 6-2 6-2
2002 French, Open, S Williams d. V Williams 7-5 6-3
2002 Wimbledon, S Williams d. V Williams 7-6(4) 6-3
2002 US Open, S Williams d. V Williams 6-4 6-3
2003 Australian Open, S Williams d. V Williams 7-6(4) 3-6 6-4
2003 Wimbledon, S Williams d. V Williams 4-6 6-4 6-2
2005 Miami, V Williams d. S Williams 6-1 7-6(8)
2005 US Open, V Williams d. S Williams 7-6(5) 6-2
2008 Bangalore, S Williams d. V Williams 6-3 3-6 7-6(4)
2008 Wimbledon, V Williams d. S Williams 7-5 6-4
2008 US Open, S Williams d. V Williams 7-6(6) 7-6(7)
2008 WTA Finals, V Williams d. S Williams 5-7 6-1 6-0
2009 Dubai, V Williams d. S Williams 6-1 2-6 7-6(3)
2009 Miami, S Williams d. V Williams 6-4 3-6 6-3
2009 Wimbledon, S Williams d. V Williams 7-6(3) 6-2
2009 WTA Finals, S Williams d. V Williams 6-2 7-6 (4)
2009 WTA Finals, S Williams d. V Williams 5-7 6-4 7-6(4)
2013 Charleston, S Williams d. V Williams 6-1 6-2
2014 Montreal, V Williams d. S Williams 6-7(7) 6-2 6-3
2015 Wimbledon, S Williams d. V Williams 6-4 6-3
2015 US Open, S Williams d. V Williams 6-2 1-6 6-3