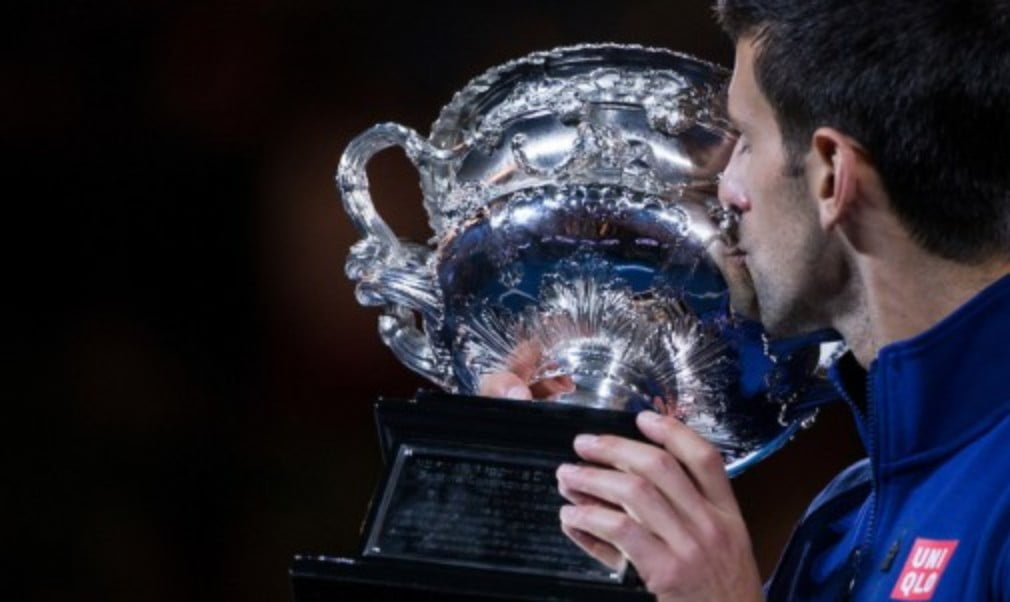 2016 in review: Djokovic hits Murray for six
Originally published on 21/12/16 00:00
For the fourth time, Novak Djokovic took on Andy Murray in the Australian Open men's singles final, and for the fourth time Djokovic emerged victorious.
In a rematch of the 2011, 2013 and 2015 finals, the world No.1 won 6-1 7-5 7-6(3) to equal Roy Emerson's record of six titles in Melbourne and match Rod Laver and Bjorn Borg's tally of 11 Grand Slam crowns.
"Every Grand Slam title is very significant in its own way," said Djokovic. "Here, I managed to make history tonight and equal Roy Emerson's six Australian Open titles. I'm very honored to be mentioned alongside legends of our sport by Bjorn Borg, Rod Laver, win as many Grand Slams as they did.
"I can't lie and say I didn't think about it. Of course it was in back of my mind. Coming into the court I knew that I have a chance to make history. Of course it served as a great motivation, as a great imperative to play my best."
In the end, 65 unforced errors proved to be Murray's undoing as Djokovic improved his head-to-head record against Murray to 22 wins from 31 meetings.
"He won 25 or 26 more points than me. I had 25 or 26 more unforced errors," observed Murray, whose wife Kim gave birth to their first daughter a few weeks later.
"Congratulations Novak – six Australian Opens is an incredible feat. The last year has been incredible. I'd like to thank my team for getting me to this position. Sorry I couldn't get it done. Thanks for all your support during a tough few weeks off court. And finally, to Kim, my wife, who is going to be watching at home. You've been a legend. I'll be on the next flight home."