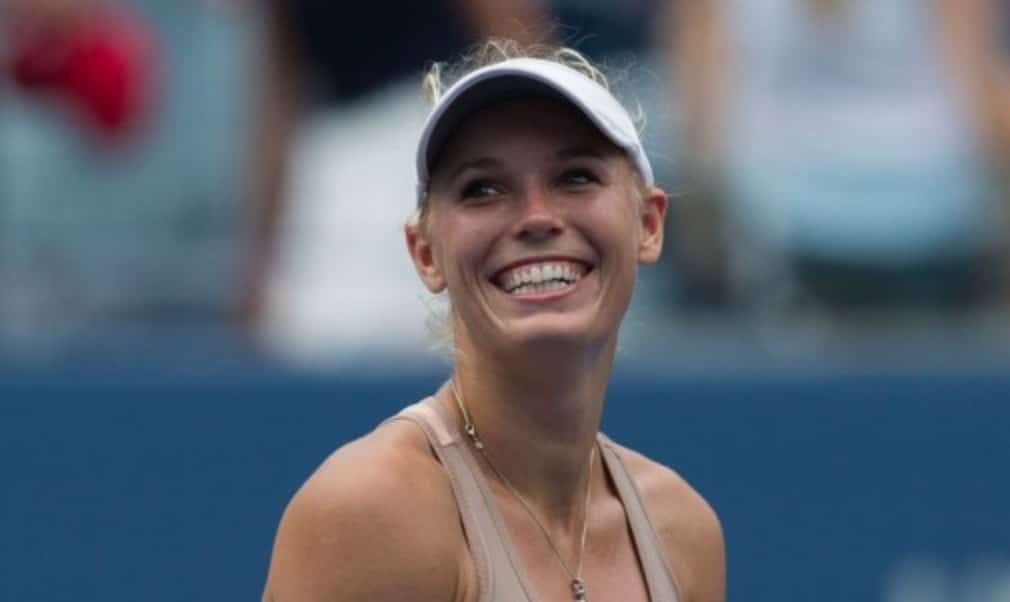 2014 in review: Wozniacki puts her troubles behind her
Originally published on 31/12/14
More than 50,000 people took part in the New York Marathon and few drew more interest than the runner wearing bib number 21480. With a time of three hours 26 minutes and 33 seconds, she finished in 3,505th place (439th among the women), though this was a competitor for whom taking part meant more than anything.
Caroline Wozniacki hatched the idea of running the marathon shortly after Rory McIlroy called off their wedding in May, just after the invitations had been sent out. The 24-year-old Dane's subsequent response spoke volumes for her mental strength and character.
Wozniacki won a title in Istanbul, reached her first Grand Slam final for five years at the US Open, returned to the world's top 10 and earned a place in the elite field for the year-end WTA Finals in Singapore for the first time since 2011. She went desperately close to knocking out Serena Williams, the eventual champion in Singapore, but was broken when she served for the match in the third set of their semi-final.
Running the marathon, in which Wozniacki raised more than $50,000 for the Team for Kids charity, was her final triumph, a confirmation that she had put her personal sadness behind her.
No.1: Li Na brings the house down in Melbourne

No.2: Wawrinka emerges from Federer's shadow

No.3: Keothavong pays tribute to Baltacha

No.4: Sharapova shows her resilience in Paris

No.5: Djokovic and Stepanek demonstrate the spirit of tennis

No.6: Kyrgios owes a debt to HawkEye

No.7: Federer makes a stand for the old order
No.8: Murray's labours are rewarded in Shenzhen
No.9: Nadal proves he is indeed super human
This is an excerpt from "2014: That Was The Year That Was" in Volume 5 Issue 6. Subscribe to the magazine today or download tennishead on iTunes.